Like many things, scams fall in and out of fashion. A current trend is to scam people through dating apps, including Tinder and Bumble. A lot of people started signing up for sites at the start of the pandemic and there was a resulting boom in online romance scams – although the numbers had been increasing for years. A specific scam involving dating sites and cryptocurrency is being investigated by Sophos, who believe that the scam may have spread from Asia to Europe and North America.
Almost in tandem with the rise in online dating scams, there has been a rise in crypto scams. Again, this does pre-date 2020 – bitcoin was created in 2008 – but a number of factors, from the increasing popularity of cryptocurrency to more people turning to crime to deal with lockdown-related financial hardships, have led to new and innovative ways to scam people out of their money.
Crypto Hackers are using dating apps to cheat iPhone users
Some people are more suspicious: a study found that 71% of people in the UK have no intention of buying cryptocurrency, but the number of people who've bought cryptocurrency has increased by 558% since 2018, so there's clearly plenty of interest in the concept and the potential for it to create revenue.
Scammers are using dating apps to perpetrate online romance scams and encouraging them to invest in a rigged cryptocurrency that will take their money. One example is a company that started in Asia but is moving to Europe and North America and has taken nearly $1.5 million. The scam is being investigated by Sophos and runs like this: scammers will meet their marks on online dating sites, talk to them for a bit and then ask them to install a different messaging app so they can continue their conversation.
The different messaging app is not sanctioned by the Apple App Store and feeds confidential information from the mark's phone. The scammer will also then get the mark to invest in some kind of cryptocurrency by selling it as a get-rich-quick scheme. The mark will probably never see their money again, let alone get any kind of returns on their 'investment'. 
A certain amount of 'grooming' is required. Scammers often start on dating sites (like Tinder and Bumble) or social media and find out enough about their victims to convincingly create a 'connection' where the victim becomes emotionally invested and finds it more difficult to say no to anything the scammer suggests – like investing in their scam, for example. This is reflected in the amount of money scammers are able to get.
Crypto scammers "dating and cheating"
Online romance scams are especially 'profitable' and scammers frequently make over $2500 from their victims, which is around 10 times more than other online scams. Sophos' investigation into this particular scam, which they're referring to as 'CryptoRom', should help to raise awareness and reduce its potency as well as inform governments about what is going on and how to protect their citizens.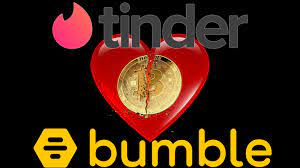 Unfortunately, the problem is much wider and it seems likely that scammers will just move onto a different site unless someone finds a way to target the source of the problems. This isn't the first time Sophos has investigated online romance scams, and they've previously given advice to help people protect their hearts and wallets. Sophos cite the 100% increase in 'revenue' from these crimes – from $200 million in 2019 to $300 million in 2020, according to the US FTC – for why the situation is both common and extremely serious.
As the pandemic eases and life – hopefully – returns to normal, some of the opportunities for scammers will disappear. One of the reasons suggested for the increase in online romance scams is the understanding that long-distance relationships won't result in an overseas visit because of lockdowns, quarantines, and travel bans. Now, with travel starting to resume, scammers will need to answer some difficult questions from their victims after regular no-shows. Perhaps cryptocurrency will also fade into a fad as more people become suspicious following, tragically, the existence of current scams.
Ultimately, only time will tell us how effective companies like Sophos are at preventing and monitoring online dating scams with cryptocurrencies. For now, it's worth staying vigilant with your own social media and dating sites and looking out for others. Individual action probably won't make a huge difference to a criminal enterprise worth hundreds of millions of dollars, but it will massively affect the lives of the individual victims who are left without thousands of dollars thanks to the brutal actions of the scammers.