Love is in the air quite literary, this is the only way to describe dating in the wake of the coronavirus pandemic. Social distancing is the newest buzzword in town and while we all want to stay healthy, romantic interactions are inevitable. The only way to cope now is to adapt to the current state of things – can dating apps offer a solution?
Actually, they seem to be quite innovative in helping people to capitalize on staying home for extended periods of time. Let's face it, most of the world is either on total lockdown or partial lockdown and some people have been quarantined.
Dating Apps after lockdown
Just a few days ago, the League introduced a new feature on its platform; users can now connect via video chat. That is not all because members can now enjoy two weeks of free membership. All that an interested individual needs to do is send the message "#isoDate" through the in-app Concierge.
When does this offer end? Sources say that it is open for as long as social distancing is the norm. With a video chat option, the only thing that romantic conversations over dating sites will miss is the physical contact (it is actually safe to hold off on this for as long as possible)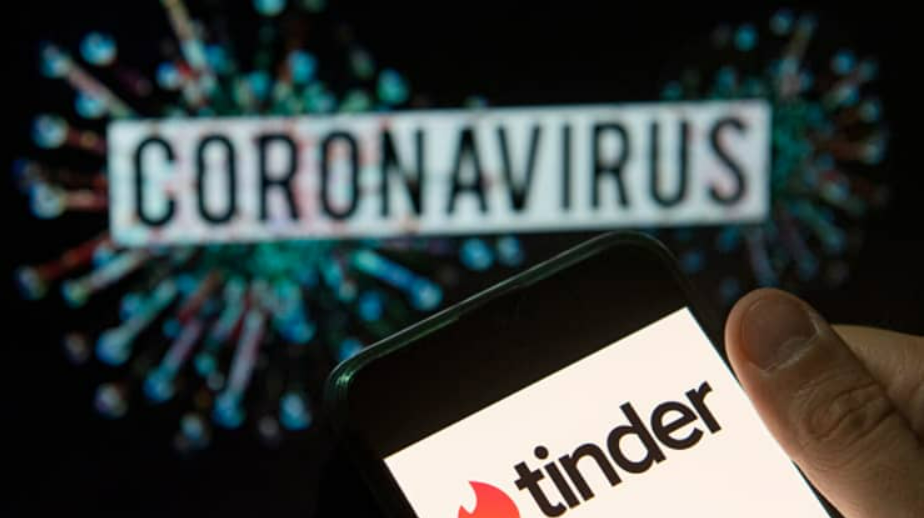 At the League, free membership means having access to a speed dating feature as well. Also supported by video interaction, the user will participate in a series of 3 video dates of 2 minutes each. Are you worried about exchanging personal contact information too early in the dating process? The calls you make and receive take place within the app so there is no use of phone numbers.
From the time that users launch the app, they are able to interact as though they were meeting their dates in person. Forget the static profile picture, the League allows users to have a 10-seconds video on their profile. It does seem that the League has dominated the online dating scene but there are other players whose business model has been aligned to the Covid-19 stay-at-home requirement.
Plenty of Fish
They recently announced the introduction of a new feature that will facilitate live streaming. Dubbed simply as LIVE!, this feature has already been rolled out to users in areas that have been seriously impacted by the coronavirus ( New York, California and Washington State). The remaining 80% of users the rest of US will be able to use the feature in a week while global users have to wait till the end of April for them too to enjoy it.
Similar to the League, members of Plenty of Fish dating app have access to a speed-dating feature called NextDate. A user first engages a potential match for 90 seconds before they make a decision whether to move on to the call stage. This is a free feature for all those who have membership on the app. In a press release, the CEO expressed excitement in being able to keep members occupied as they pursue meaningful relationships at a time when face-to-face relations have been temporarily prohibited.
Bumble
When users of Bumble realized that there was an in-app call feature to complement their online dating interactions, some might have taken it for granted – until now. In the second week of March alone, the volume of users who have taken up use of the feature has shot up by 20%. Talk of an app that developed for the future and Bumble comes to mind.
As the Covid-19 pandemic appears to get worse, users can still interact closely without having to compromise their identity. In addition to calling without sharing phone numbers, Bumble also has a video call feature that allows in-app dates to take place as if two people were sitting across a table from each other.
Tinder
The other big player in the world of online dating is Tinder and here too are some notable changes. An app that has both free members and paid subscribers, Tinder has recently opened up its web of interactions for all its members. Using a feature they refer to as passport, free members have access to everyone on the platform regardless of where they are in the world – and they do not have to pay a dime for it.
It has not been all bliss for dating sites however; the most notable failure has been a dating site launched by Facebook. Currently a botched projects, the developers hope that integrating it with its current messenger feature is the breathe of life it needs..
At the moment, every global citizen is expected to observe social distancing. There is no definite end in sight and it is possible that this Covid-19 pandemic could run for months. Online dating has been quite popular among those looking for love but generally too busy to mingle. With Covid-19, a few messages followed by a physical hook-up will not just do.
The trends in the online dating scene seem to be favoring the addition of more dating apps to deal with social distancing. Can you imagine having drinks without going out to the bar? How about having a date without either of you leaving the house? There is plenty of advancement in the form of technology so it will not be surprising if many more dating apps turn to virtual interaction to remain relevant during this period.