A recent report released by economic research firm Research & Markets reveals an excellent five year forecast for the online dating service market. Specifically, it is estimated that this industry will see a compound annual growth rate of 16.4% over the next five years. This will lead to a worldwide increase in value from 2020's US $4.8 billion to an estimated value of over US $14 billion by 2027. This illustrates why companies continue to invest in helping people find love online. 
Demographic Shifts Consider Major Factor in Forecast
One of the reasons that online dating services are poised for extensive growth lies in the composition of the market. Millennials are increasingly becoming a larger proportion of the global population. Additionally, this generation vastly prefers meeting others online rather than in more traditional in-person settings.
As this generation grows in age, there is also an increased demand for connecting with like-minded others for dating, casual relationships, and even friends. The lack of organic places to meet new people after your 20's is another driver of this demand for this group. Globally, the growth in Millennials is seen as one of the largest demographic reasons for projected growth in the online dating services market.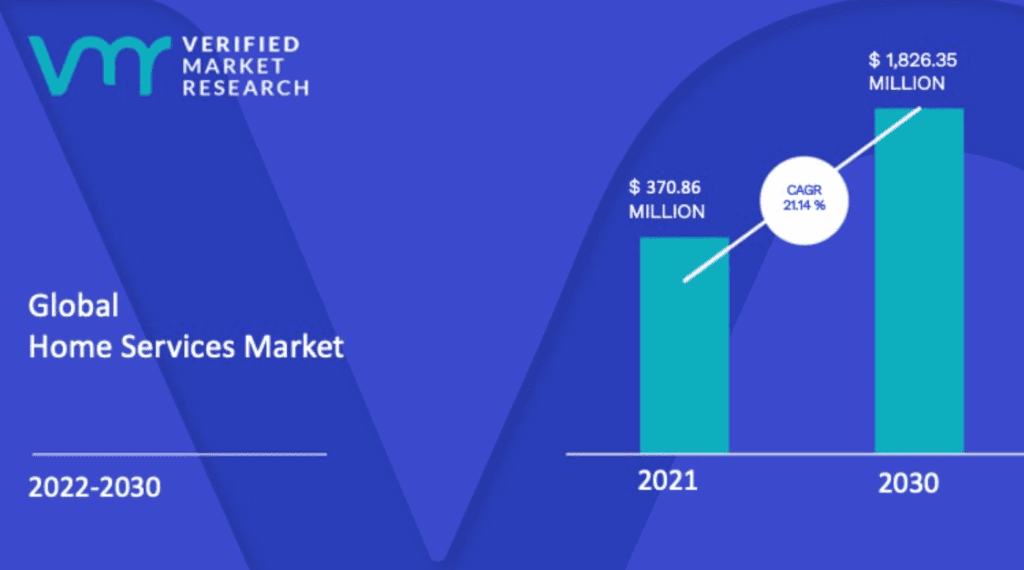 Market Penetration Facilitates Market Growth
In addition to demographic trends, the increasingly rapid market penetration of both the internet and smartphones serves to facilitate extensive projected global growth for the online dating services market. Fast and affordable internet has allowed the demand for online dating services to grow throughout the globe. The report indicates that between 2000 and 2017, the percentage of the world population with internet access grew from 6.8% to 49.7%.
This reality has also driven the expansion of the smartphone industry throughout the globe. For example, the World Bank notes that penetration of smartphones is extensive in Europe, North America, and the Asia Pacific region. It estimates increasingly rapid penetration in India and China as more affordable options spread throughout these nations.
Taken together, this data supports the impressive forecast for increased growth of online dating services. After all, these applications are driven by access to both the internet and specifically smartphones. Much of the forecasted growth will come from the ability to capitalize on new markets around the globe that were previously untapped.
Forecasted Growth Will Continue to Spur Innovation
If you have been on online dating apps for a long time, you have undoubtedly seen a significant change in functionality. This is not necessarily surprising as technology has empowered shifts in the efficiency of how online dating is organized.
The rise of freemium type services (think Tinder, Bumble, & Hinge) that make money from both advertising and allowing users to access perks has revolutionized the market. Additionally, efforts to reassure users with safety features have been integral to keeping apps as a palatable way to meet people.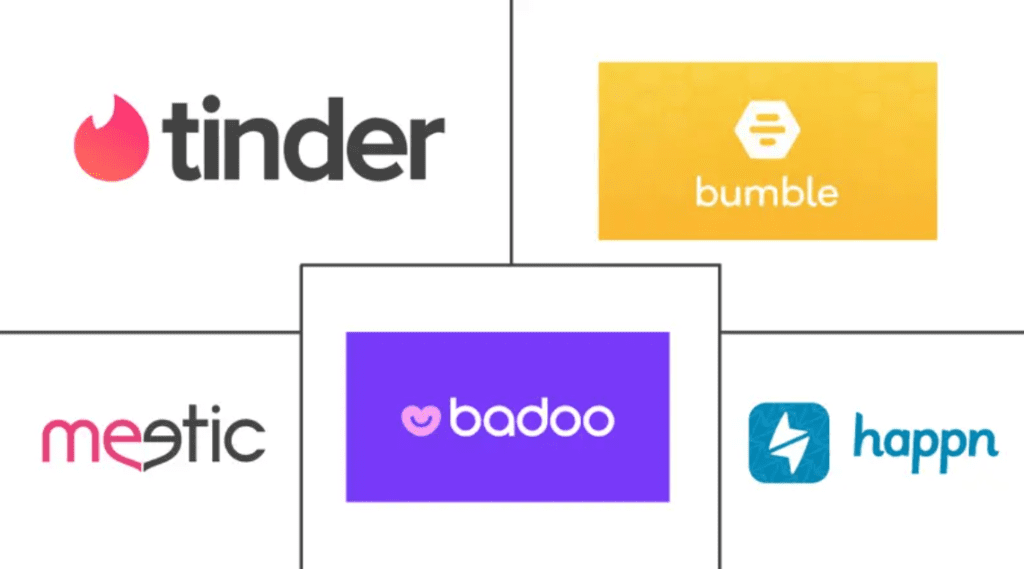 Furthermore, the rise of AI functionality often enhances user satisfaction with the matchmaking process. For example, the report highlighted eHarmony's integration of AI efforts to help users move matches along by suggesting meeting in person. Other sites such as Hinge have leveraged AI to try to optimize the people presented as favored matches. Together, this aims to improve user satisfaction and engagement.
Niche Services Strengthening Online Dating Service Growth
In addition to many other factors, one of the reasons for growth is the rise of niche services that target very specific online dating needs. This can be primarily seen in specific services that cater to subgroups. For example, the website Farmer's Only focuses on those preferring a rural lifestyle while Veggie Date aims to connect vegetarians and vegans. The number of niche sites has greatly increased in recent years.
Additionally, more sites are starting to focus on specific types of relationships. For example, the app Feeld focuses on helping people safely find partners for sexual encounters and non-monogamous dating. Meanwhile, apps like Grinder are dedicated to focusing on LGBT dating. As the market for online dating services continues to grow, it is understandable that there will be increased space for these specialized apps. 
What Will the Future Hold for Online Dating Services?
Seeing the great changes in online dating over the past decade means that the future will likely be quite different from what is seen today. This report forecasts a lot of growth throughout the globe as the market is predicted to nearly triple in a seven year period.
While no one truly knows what online dating will look like in 2027, this report forecasts that whatever the form, it will increase in popularity and access, continuing to generate an impressive amount of revenue.