Even though data sharing has become a common practice in the industry, many are still worried that app developers are going too far with it.
Facebook, for instance, is notorious for collecting massive amounts of data, but it also reports sharing the least information. They exploit a loophole in Google's data sharing definition to accomplish this, however.
An analysis of 500 free and 500 paid apps on the Google Play Store was conducted by the data company Incogni. Free apps share user data seven times more than paid platforms, and over 55% admit to sharing it.
Free apps tend to share 7 times more data than paid apps, with social media platforms ranking highest. It might be surprising for some users to discover what data is being collected and disseminated while they accept the possibility of their data being shared.
More than 13% of apps shared location data, 4.7% shared user names, 3.8% shared location data and addresses, 3.2% shared photos, and worryingly 1.8% shared messages within apps.
According to an article from Business of Apps, four apps even shared their users' sexual orientation while 21 shared their phone numbers.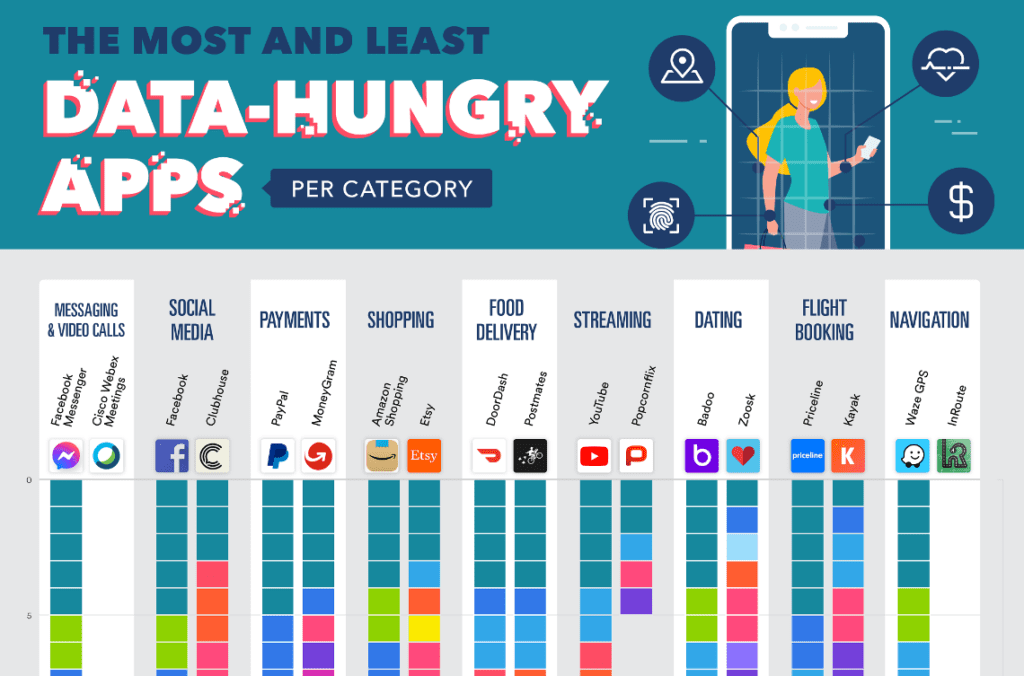 Safety Tips for Users and Dating Apps
Offline dating has become a thing of the past. We live in an era of dating apps, and hardly anyone looks up from their phones in bars anymore. Don't let your guard down, however. By following these tips, you can make your dating experience safer.
1. Keep your personal information to yourself
It is possible to remain anonymous when using dating apps. Chatting on the app doesn't have to mean anything if it doesn't work out. You cannot be contacted once you have unmatched.
As well as preventing awkward situations, it can also make you feel safer if someone on the app makes you feel unsafe.
It is however important to be careful with what information you reveal and when you reveal it to remain completely anonymous:
Last name: Your full government name is required by some apps. It might be better to just use your first name if they don't.
Accounts on social media: Adding Instagram to your dating app can be fun, allowing you to show off even more photos, but it's also a great way for someone to find you.
Phone number: Don't feel pressured to give your number until you feel comfortable with the person. Many people will ask to switch the conversation to WhatsApp.
Address: If you haven't met the person and aren't sure about their trustworthiness, it might be best not to share this information with them.
2. Use photos that aren't identifiable
Use photos that show places where you usually hang out, your friends and colleagues, or places where you live and work when selecting photos for your dating profile. Don't give out your personal information to anyone on dating apps, it's not safe, even if the person you chat with seems nice.
If someone searches for your profile picture on Google, they would be able to find your social media account. Avoid using the same photos you use for your social media account profile pictures as well.
3. Initially, keep the discussion within the app
You can usually use your usual messaging app to communicate with your match once you begin chatting in the app. When asked for your phone number too early, be cautious.
Scammers may use your phone number to steal your identity. Use the built-in chat function first.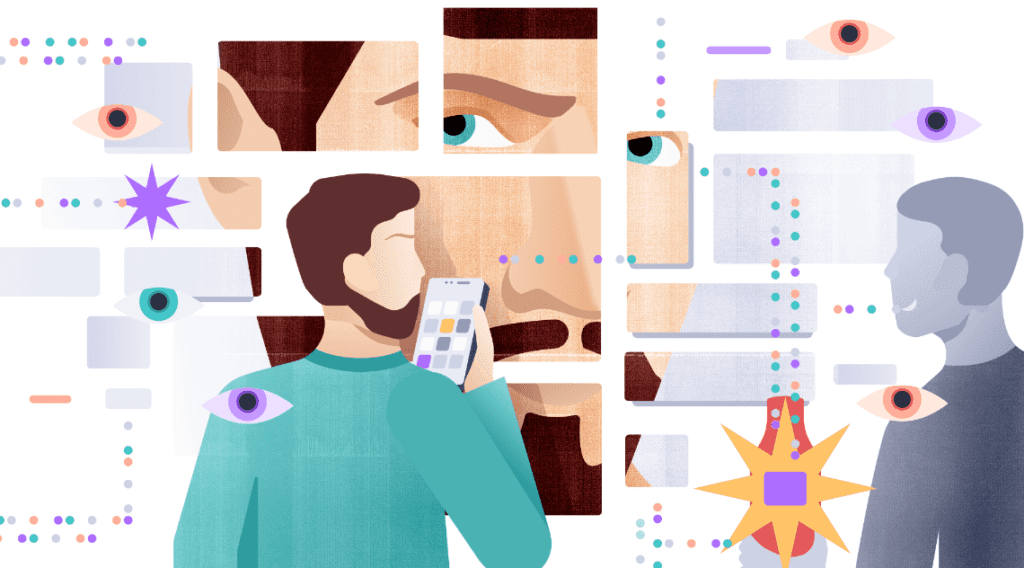 Using a social media account is a common method of signing up for dating apps. With this feature, you can quickly sign up. Using a dating app is convenient, but it also gives the app information about your social media accounts, allowing the app to build your profile.
You also run the risk of having all your associated app accounts compromised if your social media account login is compromised.
The primary photo of your dating profile may be set automatically by some dating apps based on the picture you have on your social media profile. Your social media profile can easily be accessed this way, which reveals your full name and much more about you.
Changing your profile picture is easy, but in general, to remain private, sign up manually for your dating account.
5. Set location restrictions for the app
Because dating apps are designed to show you potential matches near you, you cannot turn off location sharing completely. Even so, you can set the location permission to "when using the app" to prevent your location from being used while the app is just running in the background.