TRC Warns of Deceptive Romance Scams
Many users of online dating sites find themselves worried about potentially being duped by bogus romance scams. However, many others are often far too trusting, making themselves a good target for these scams. Recently, experts from the Identity Theft Resource Center cautioned people about the dangers of romance scams, providing information about how to stay safe with online dating. 
What is the Identity Theft Resource Center?
The Identity Theft Resource Center (ITRC) is a comprehensive nonprofit organization that seeks to help people and businesses address the dangers of identity theft. While the center focuses on a wide variety of fraudulent schemes, romance scams – and their victims – tend to be a major area where the ITRC spends its time.
The ITRC has been active since 1999, helping people from the United States who are victims of identity theft at no cost. In addition to providing victims with advice and assistance, the ITRC spends a lot of effort helping proactively educate people about fraudulent scams to be on the lookout for. The organization also tracks trends in identity theft through various reports. Experts from the organization recently provided interviews to help caution online dating users about romance scams.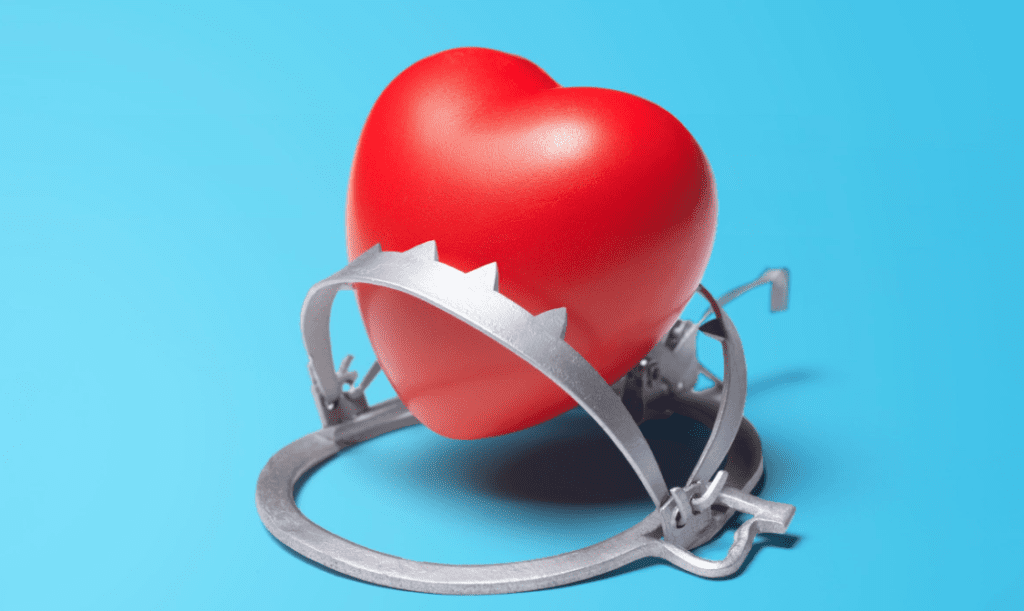 What Is a Romance Scam?
For those unfamiliar with the term, a romance scam is essentially a type of scam where people deceive victims that they meet on an online dating site, ultimately convincing them to share critical personal information or money with them. Many romance scams run out of highly organized criminal operations.
Romance scams are a unique type of criminal activity because they typically involve a long con. People will create false personas online in order to catfish victims. Once they have a potential match, the scammer will use tactics such as love bombing to try to make the person build feelings for them quickly. Once trust and a connection are established, they will typically weave a story about some type of emergency, asking the intended victim for money.
However, the ITRC warned that romance scams do not always deal with people looking for love. They can also involve friendship, noting that scammers will often build a connection around a shared interest or cultural heritage before later revealing a fake emergency and asking for money.
Experts from the ITRC warn that romance scams do not discriminate. In fact, they can happen to anyone. Scammers will target any person they feel they can take advantage of in order to earn a quick buck. Last year, romance scams cost people $1.3 billion in the United States alone, illustrating that the desire to find love can often result in people putting their guard down.
Romance Scam Red Flags
The types of romance scams are quite varied. Fortunately, as the ITRC noted, there are some common red flags to look for. Above all, the biggest sign of a scam is someone asking you for money online. This will almost assuredly be a sign that you are dealing with a scammer who is impersonating someone online. If the request is due to some sad tale such as a medical or family emergency, this is further proof.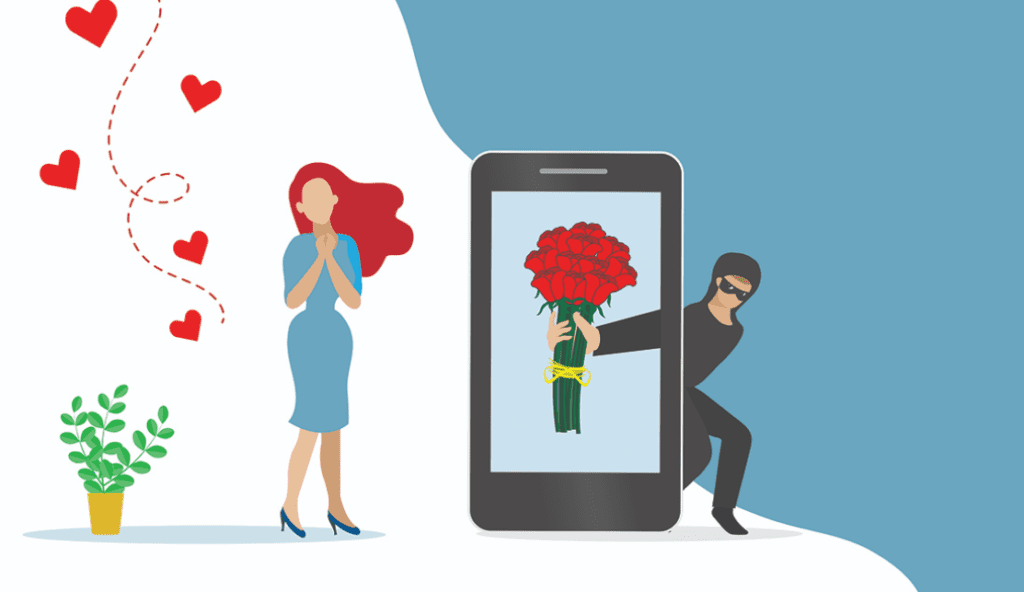 However, the romance scam red flags go beyond asking for money. The ITRC also cautioned against people who are actively trying to steal your personal information as well. This can be seen with people asking you to confirm various personal details such as your social security number, passport number, phone number, or workplace. Sometimes scammers will even ask for photocopies of documentation. You should never provide any of this information to anyone you know online.
Do Your Own Research
If you are interacting with someone online and you get a feeling that they may not be who they seem to be, you can always do your own research. A great strategy advocated by the ITRC is to use their online photos in a reverse image search.
Many times, this will quickly clear up the situation by showing that the photos being used are publicly available and from someone whose photos have simply been stolen by the scammer. While this will not identify scammers 100% of the time, it is an effective way of frequently determining that the person you are speaking with has lifted photos from the web to help portray a fake identity.
Of course, when it comes to avoiding romance scams with online dating, the biggest help is simply to be informed and to carry a healthy dose of skepticism. Being optimistic yet skeptical is a good strategy for approaching online dating, particularly when it comes to staying safe from romance scams. For those who have questions or concerns, the ITRC and other online resources can help you to stay safe and avoid becoming a victim.