If you've spent a lot of time working on finding love with online dating, you know that it definitely has its ups and downs. A recent survey by the QuackQuack dating app sought to better understand the online dating experience for a very particular group: single parents. How do single parents report their experiences navigating dating and relationships? The data may surprise you. 
Single Parent Dating is a Careful Balance
The major theme that comes from the survey is that single parents who seek out relationships through online dating feel as if they are engaged in a tenuous balancing act of responsibilities. In fact, the majority of single parents noted that they are too busy to go on a date. Add to that the fact that 41% of single moms in the survey admitted to not acting on their interest in someone and it is easy to see that dating for single parents can be complicated.
Another concern for many single parents when it comes to dating is introducing someone new to their kids. Parents can be concerned about breakups negatively impacting their children if they get used to having someone in their lives. This is understandably a concern as no one would want their children to be negatively affected by their dating life; however, kids are resilient, and being cautious about when and how to introduce someone to your children can help address this concern.
It is certainly understandable that single parents may be a bit hesitant to date or feel as if they don't have time to do so. Raising a child takes a lot of time and effort, particularly when they are younger. When you add in the prospect of dating, an already busy schedule gets a lot busier. When you are a parent, it can even feel as if you are being selfish for dating; however, it is important to take care of yourself as well.
Social Stigmas Affect Dating for Single Parents
While being busy is one reason that some single parents may be a bit hesitant to date, another thing revealed by this survey was that there are significant social stigmas that can make dating a bit difficult at times for single parents. These stigmas can relate to potential partners as well as family and friends. The survey revealed that 32% of single dads had been rejected for a date solely because they had children.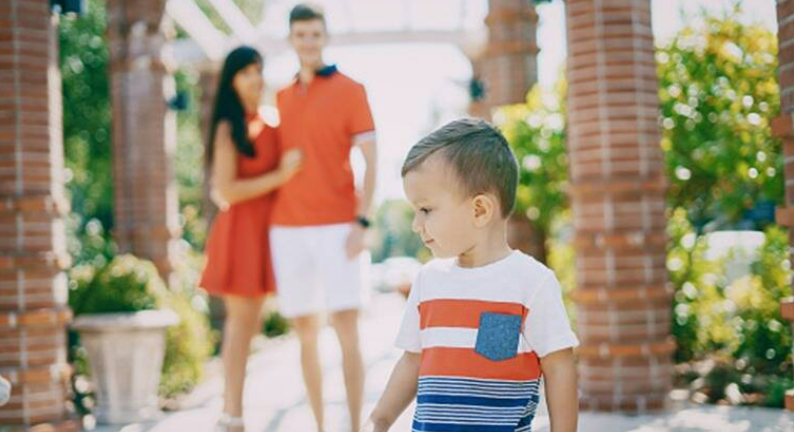 It is certainly true that some people prefer not to date people with children. After all, dating a single parent requires a lot of planning for date nights which can take the spontaneity out of the relationship. As a result, 45% of single parents disclose that they have children at the initial stage of meeting someone. This makes sense as it can save everyone time and effort if dating someone with kids is a deal breaker. Perhaps what is a more surprising result from the survey is that many single parents felt judged by family and friends for dating.
In fact, nearly half of single parents surveyed felt that those close to them judged them poorly for wanting to have a life with some noting that they felt their children judged them too. For many, there is a social expectation that parents focus on raising their children at the expense of their own identity, which can make dating a bit stressful.
Dating for Single Parents Is Important
While this survey has definitely revealed a number of barriers to online dating for single parents, the reality is that dating for single parents is very important. Being an effective parent involves taking care of yourself as well as your kids. If a single parent wants to pursue dating and relationships, they should definitely do that. One positive thing that came out of the survey was that 39% of single parents had been on dates and some were currently in healthy long-term relationships.
This shows that dating as a single parent is certainly possible. While it may take a bit of planning and effort, single parents can find themselves in happy, fulfilling relationships. For many single parents, simply getting out of their comfort zone and approaching the dating environment may take some time. This is certainly understandable as online dating can be a big step.
While there certainly appear to be some stigmas for single parents relating to dating and balancing a busy schedule can be difficult, finding love can be a great reward that makes the effort worthwhile. If you are a single parent that wants to pursue love, get out there and go for it!