We often chat with our friends about the ups and downs of online dating. However, do you ever wonder if your experiences are the norm? The Pew Research Center recently engaged in a survey on the state of online dating within the United States. A look at the survey's results reveals some very interesting themes for those looking for love, sex, or friendship online.
Online Dating in the US: Who Is Doing It?
The Pew Research Center did a survey of over 6,000 American adults in 2022, surveying as a follow-up of a study done in 2019. It was found that roughly 30% of adults have used apps for online dating, which was the same as people in 2019. This shows that the proportion of those using dating apps is remaining relatively stable.
When looking at the specific apps used, Tinder was the most popular by far, with 46% of online daters having used it. This was followed by Match (31%), Bumble (28%), OkCupid (21%), eHarmony (19%), and Hinge (19%). There was a distinct difference by age as well. Younger daters tended to prioritize apps like Tinder and Bumble while older daters tended to be more drawn toward Match. 
When it came to what people were specifically seeking, 44% reported searching for a long-term partner, 40% desired casual dating, 24% were seeking casual sex, and 22% just hoped for friendship. It does appear that online dating is at least somewhat successful in helping people find long-term matches. One in ten respondents who were in a long-term relationship noted that they met their partner online.
Online Differences Based on Gender
One of the most interesting findings from this survey was that there were some significant differences based on gender. For example, women were much more likely than men to feel overwhelmed by the process of online dating. 54% of women reported that they were overwhelmed by the number of messages they received compared to 25% of men. Conversely, 64% of men reported feeling insecure due to a lack of messages they received as compared to 40% of women.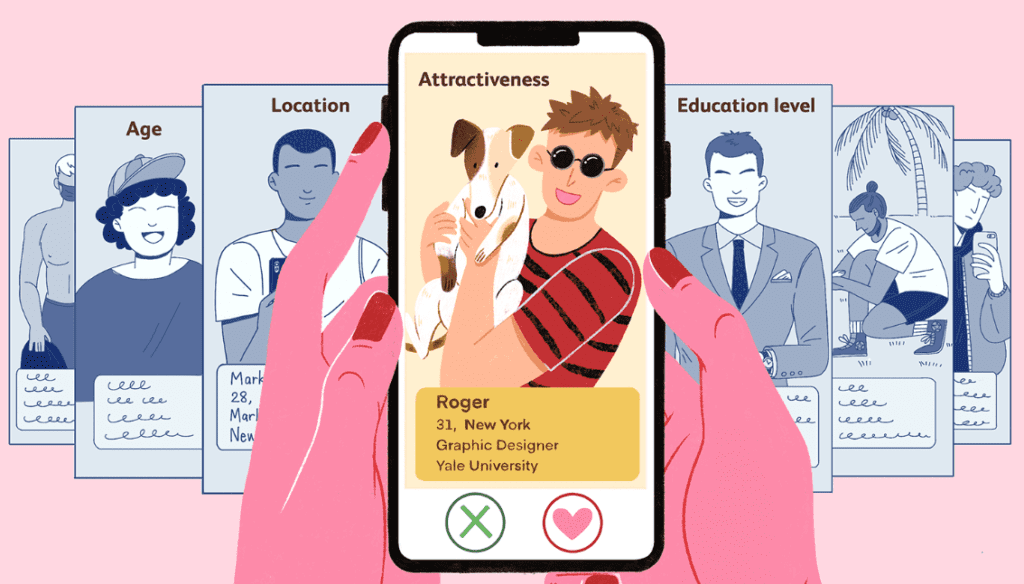 There was also a fairly significant gender difference in terms of the reason for online dating. While similar proportions of men and women sought to find a long-term partner, date casually, or make new friends, men were much more likely than women to use the apps for casual sex, 31% versus 13%.
There was also a difference in terms of who paid for online dating services. Many sites function on a freemium model, providing basic access for free but charging money for special perks. Men (41%) were much more likely to have reported paying for dating sites or apps than women (29%). Of those who had paid, a majority (58%) reported positive experiences.
Concerns About Online Dating
While much of the information from the Pew Research online dating study was positive, there were a number of concerning findings. In total, 46% of dating app users surveyed reported having an overall negative experience with using dating apps.
One of the major sources of problems was unwanted messages and contact, which were more likely to be experienced by women than by men. In fact, 38% of those surveyed reported receiving unwanted sexually explicit photos. Women also reported often being contacted by someone they had informed that they were not interested in, being called offensive names or threatened. When looking at the experience of these negative instances, two-thirds of women and one-third of men had at least one of these experiences.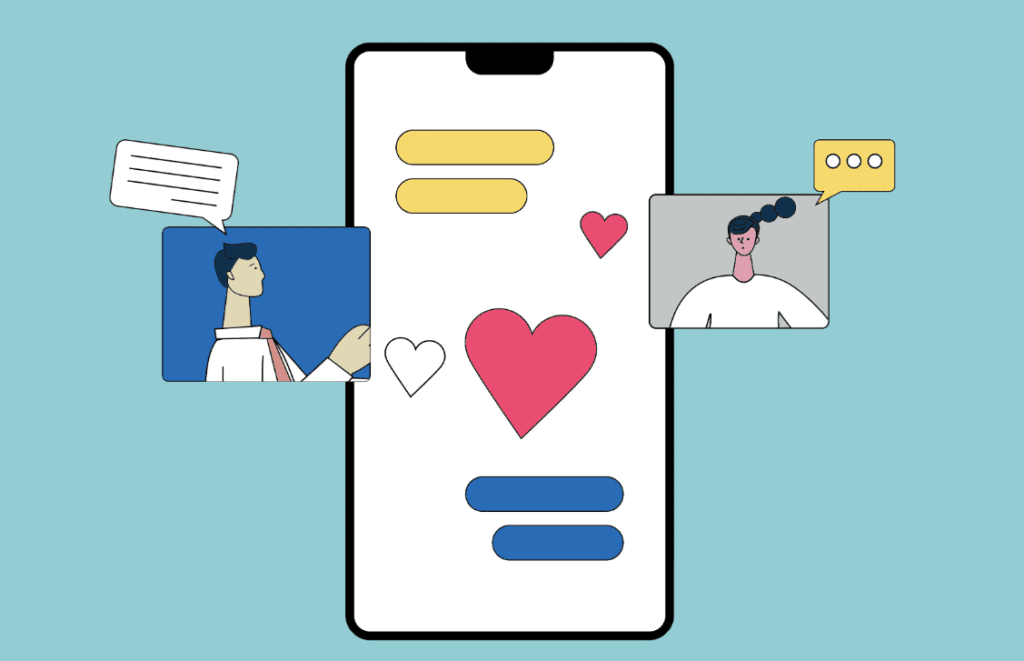 Romance scams are also a problem on dating sites. Roughly half of dating app users (52%) noted that they have encountered someone who was attempting to scam them. This was an aspect most frequently encountered by men under the age of 50. The commonality of people who have encountered attempted romance scams online shows why this continues to be an issue on online dating apps.
While there were certainly some concerning results that came from this survey, 67% of people who had ever used an online dating site or app had an overall favorable view of their experience and felt that online dating was largely safe. However, 60% of those surveyed did believe that dating apps should require background checks before someone creates a profile.
Ultimately, this data reveals some interesting trends in online dating. As people continue to turn to dating apps to find love, sex, and friendship, surveys like this help users determine how their experiences compare to those of the typical person.