Sometimes it likely seems as if online dating is a bit of a mystery. After all, how many times have you wondered what the best approach is to getting matches or keeping conversations going? Fortunately, a new study has looked extensively into the dating habits of single Americans. This information provides insight into how people use dating apps and can potentially help you improve your approach to finding love.
The Secret to Creating a Perfect Profile
One of the most interesting things from this survey of nearly 900 online dating app users is that it assessed what is most important for people when deciding which way to swipe. This information can be very helpful in creating a great profile that enhances your likelihood of meeting people online.
Dating app statistics show that the most important features of a profile are photos followed by the "about me" section and common interests. After that, seeking similar types of relationships and similar political preferences round out the top five. In fact, the most important part of a dating profile is the first photo a user sees, with 49% saying it is extremely important and 55% noting they won't look any further if they aren't attracted to the first picture.
What makes for a good first picture? The survey found a number of qualities that people look for in dating profile photos. The top ones included pictures of smiling and laughing, photos showing interests and hobbies, and full body photos. Negative qualities of dating app photos included filtered pictures, pics of groups of people, and photos where a former partner was clearly cropped out. Also, make sure to take off the sunglasses (65% dislike this) and put down the fish (72% dislike).
The Best of Times & The Worst of Times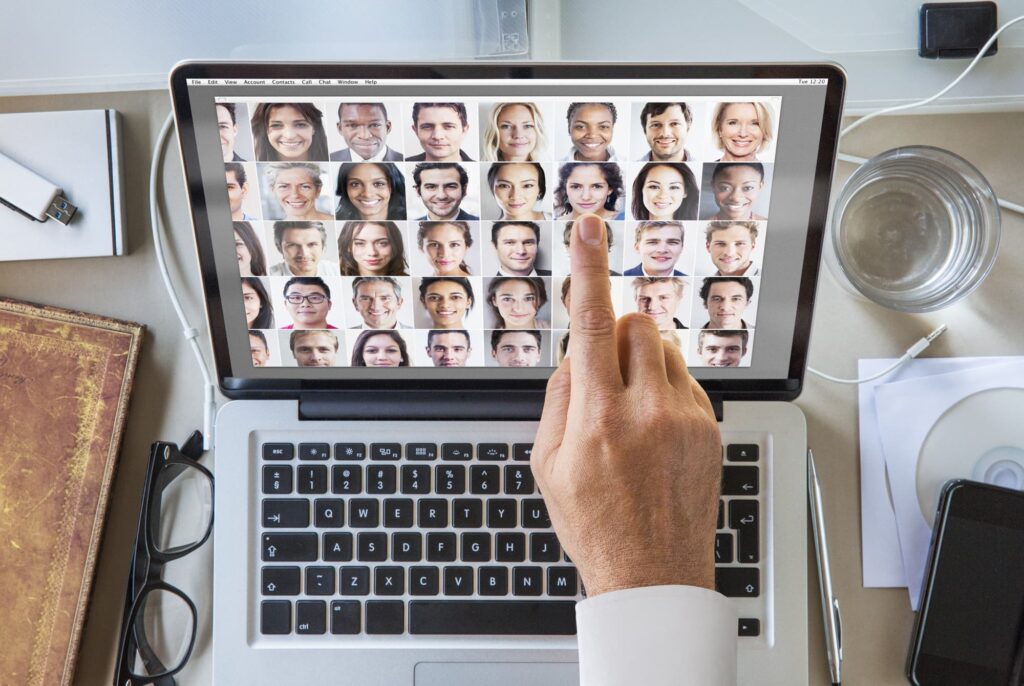 If you've heard people discuss vastly different experiences with dating apps, this checks out. The survey found that half of the people described their dating app experience as positive while the other half saw it as negative. This is not surprising as things like dating app scams, sexual harassment, and catfishing often happen when meeting people online.
Results found that 74% of people had encountered fake dating profiles while 30% feel unsafe in general when meeting someone from a dating app in real life. Additionally, 70% of women have received unwanted sexually explicit messages and 18% of users have experienced bullying or sexual harassment on dating apps.
It would seem that people exaggerating or outright lying on dating profiles is another hazard of meeting people online. Two-thirds of respondents noted that they have found people who lied on their profiles. The most common things people lie about are appearance, age, relationship status, and profession. Thus, it is easy to see that experiences on dating apps can vary significantly with many frustrating realities of online dating that can deter people from the apps.
Of course, there is also the phenomenon of ghosting to contend with. Dating app statistics show that 82% of people have been ghosted and 18% have been stood up for a date. Ghosting most frequently happens after the first date (79%) and the most common reasons are no attraction, poor conversation, or a general "bad date."
Can Your Dating Profile Lead to a Love Story?
For those looking for a true love story on dating apps, these dating app statistics may make it seem incredibly difficult to find the one. However, rest assured that there is some good news in the data. In fact, 43% of people surveyed have had a relationship from someone they met on a dating app. Of these relationships, 15% even lasted longer than two years. Thus, there certainly is some positive data that can be found in the survey.
For those of you wanting to find your love story from a dating profile, keep in mind some of the tips when creating your profiles and when interacting with others. An interesting aspect of this study was finding what types of initial messages were most likely to generate a positive response. Something that makes the user laugh or a question related to their profile were by far the most favored messages while ones that generally don't get a response include sexual comments, flirting, or the basic "hey."
When looking for online dating success, the big takeaways from this study are that it takes time to find the right person, but your chances can greatly be improved by having a good first profile pic, being creative with your first message, and being patient. You never know when you can be one of the 43% who have had a relationship from their dating app pursuits.