Online dating can be a wonderful experience. Many people who have met online have found their forever love. Others have made great friendships. Whether you are hoping to find love, flirt, or have a fling, one thing no one wants is to fall victim to romance scams. Match Group recently took steps to help users of their dating apps by providing in-app tips.
Statistics on Romance Scams
If you hadn't put much thought into romance scams, you may be surprised to find out how prevalent they are. However, it can be a lucrative hustle for scammers. In 2021, the Federal Trade Commission reported that residents of the United States lost $547 million to romance scams, a staggering total. Adding to the concern is the fact that the average loss was over $186,000 per person.
Federal Trade Commission data shows that roughly 55,000 people each year file reports about romance scams. However, it is widely estimated that romance scams typically go unreported. This can happen for a number of reasons. First, many people do not realize they have been the victim of a crime. Another prominent reason that people fail to report is due to embarrassment.
Obviously, romance scams are not just a problem within the United States. Security company Norton estimated that these scams cost people worldwide over $1 billion. In the face of romance scams becoming a more significant problem, there have been calls for tech companies to do more to keep users safe.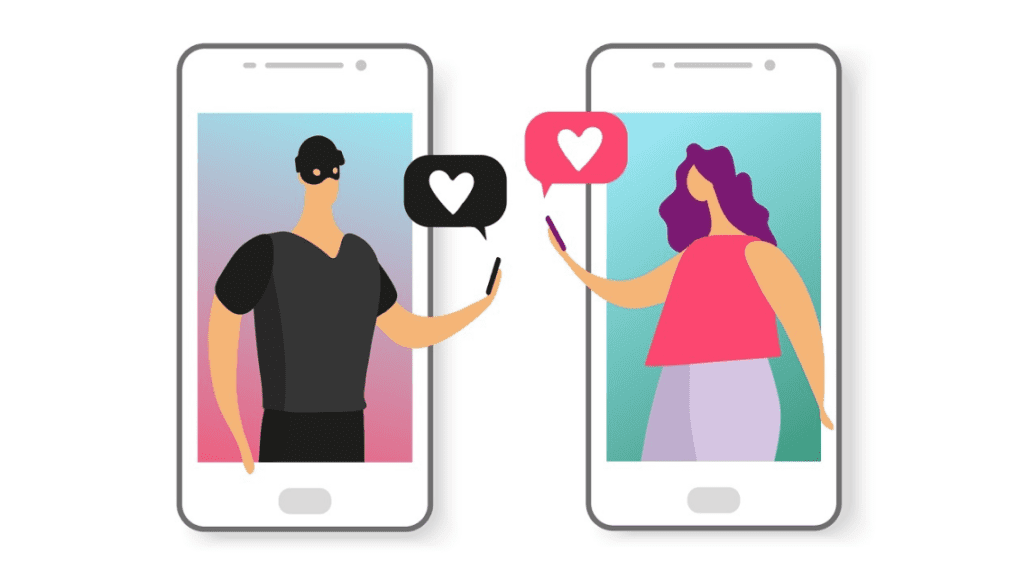 Match Group Roles Out Anti-Scam In-App Tips
Match Group has long been the leading player in the online dating market, often being a trendsetter in terms of policies and features. Earlier this month, they rolled out a new feature aimed at providing greater information for dating app users to stay safe. These in-app tips can now be found in their library of dating apps including Tinder, Match, Hinge, Plenty of Fish, and Meetic.
Tinder and Meetic (an app popular in France) will provide in-app messages and prompts, helping users identify behaviors to be on the lookout for. For other apps, users will receive e-mails in addition to in-app messages and notifications. The goal of this campaign is to help users become more aware of warning signs of romance scams as many contain similar red flags. The feature also includes pop-up messages triggered by certain words or phrases that would potentially indicate a scam.
The rollout took place in fifteen different countries including the United States, United Kingdom, Canada, Australia, France, and others. Match Group noted that they will publicize this campaign in the apps during the entire month of January while continuing to periodically push messages about in-app tips to users periodically thereafter.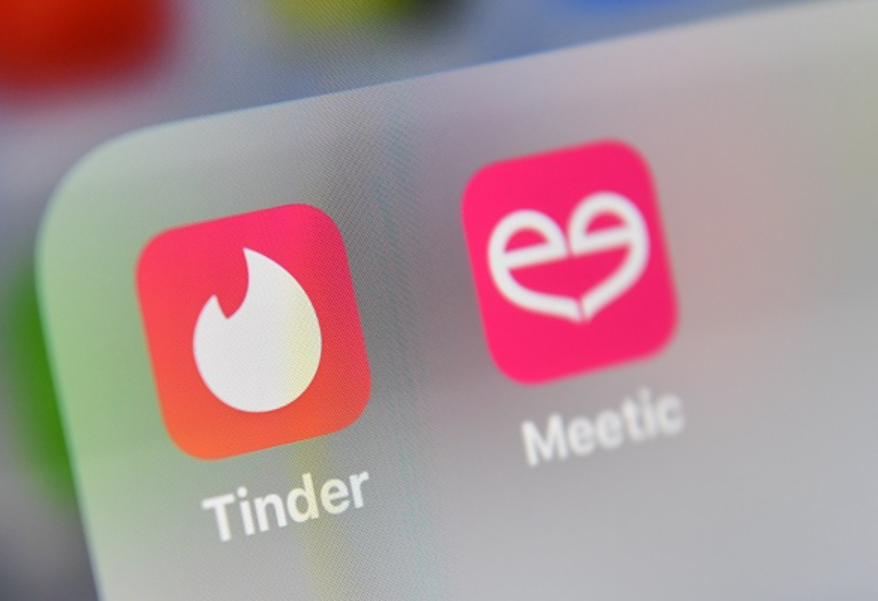 What Do In-App Tips Warn About?
The content for these in-app tips is aimed at educating users about common warning signs of romance scams. One of the tips notes that romance scams are typically a long-term hustle where fake users will attempt to build a high level of trust in order to later extort someone for money.
The payoff for the scammer typically comes in response to a large ask for money, typically to pay for something with an emotional connection. Common examples include a parent's medical procedure, a child's medical bill, a visa, or a plane ticket. These requests are typically delivered out of the blue with a high level of urgency. The urgency is used in an effort to get the victim to act quickly without thinking.
The in-app tips also educate about red flags that can be seen early in the process. A common one involves a request to move from the app to another source of communication. This typically takes the form of third-party chat platforms like WhatsApp. This provides the scammer with a greater sense of anonymity and can foil an app's built-in algorithms to detect scammers.
Another frequent sign reported by the tips occurs when a match refuses to verify their identity by voice chatting or video calling. This is because they are playing a fake persona on the dating app. It is common for scammers to use similar excuses such as their camera being broken. They will often also try to turn the table on victims, expressing things like "how can you not trust me?"
In-App Tips Could Be Valuable Tool Against Romance Scams
When it comes to romance scams, the best preventative strategy will likely be education. Users who are more informed are likely to be more vigilant against these types of scams. By incorporating these new features for users, Match Group is providing an important service that will hopefully help save some people from becoming victims.