Lawsuits within the online dating industry seem to be fairly commonplace in recent years with a wide number of high-profile cases. One that is starting to gain more traction in terms of the press lies in a brand dispute between Muzmatch and Match Group. Set to go to trial in London later this month, this lawsuit centers around claims of patent infringement and cyber-piracy.
What is the Muzmatch App?
Muzmatch may not be overly familiar with many people as the company addresses a niche community. It is a matchmaking app that was first created in 2011 as an online dating website. The app itself was born from the idea of Shahzad Younas, who felt that existing dating search options did not meet the needs of the Muslim community.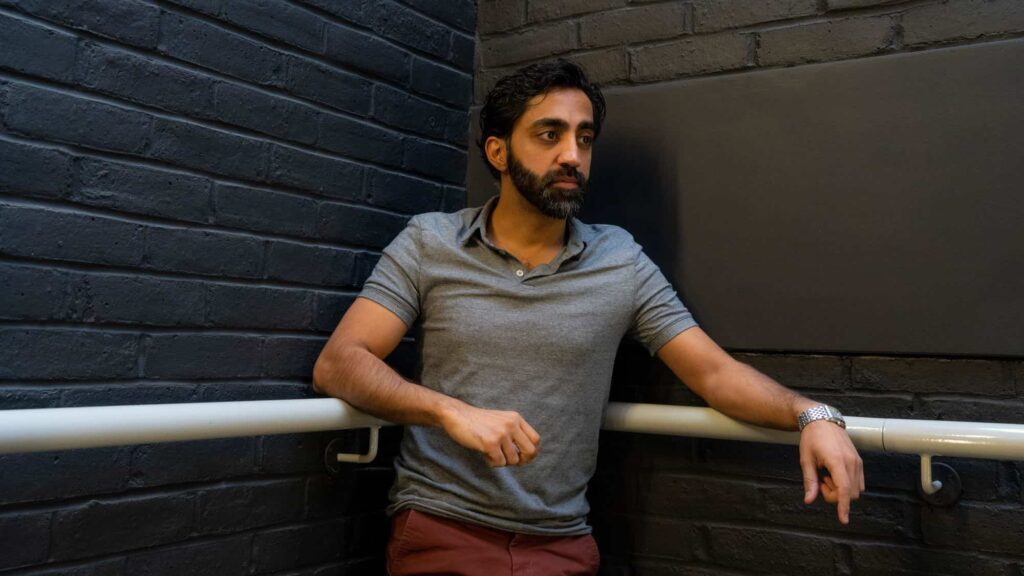 Younas' felt that the genre of casual dating did not meet the needs of many Muslims who typically dated with an intention of getting married. He set out to create Muzmatch, a dating app to serve Muslims. When smartphones were released, he taught himself how to code and spent four months designing the first Muzmatch app, correctly predicting that apps would be the future of technology.
Since then, Muzmatch grew organically in nature. Younas would hand out fliers about the app outside mosques as prayers ended and leave flyers on car windshields in largely Muslim areas. Over time, the site caught on and the number of Muzmatch profiles began to grow. The app surpassed one million active users in 2019.
What Does the Match Lawsuit against Muzmatch Allege?
The lawsuit was first filed in the United Kingdom's Intellectual Property and Enterprise Court in 2019. In this lawsuit, Match Group alleges several wrongdoings against the creators of Muzmatch. These concerns are related to cyber-piracy of branding material and the violation of patents.
The branding concerns center upon the use of the word "Match" in the Muzmatch name, with Match Group arguing that Muzmatch is attempting to utilize the familiarity of Match Group's consortium of products to promote its app. Specifically, Match Group has concerns that Muzmatch uses the phrases "match-Muslim" and "UK-Muslim-Match" in its meta tags.
The other claim brought about by Match Group relates specifically to their patent on the design that utilizes swiping. Match Group, which purchased Tinder and its technologies, argues that Tinder's swiping functionality for dating searches was copied by Muzmatch in order to create a similar app for the Muslim community.
Prior to this lawsuit, Match had filed a number of objections to Muzmatch's trademark registrations. Their concern was that the Muzmatch logo resembled that of Match itself. Muzmatch, as a marriage app, claimed to not want to be confused with Match Group and responded by changing their font and removing a heart from their logo. This was done despite the Muzmatch logo being created years before Match trademarked their logo.
A Tumultuous History between Muzmatch and Match Group
While the history between Muzmatch and Match Group began with contesting the website's trademark requests, their history is much more complicated than simply that of an adversarial one. In fact, a statement posted on the Muzmatch website by Younas notes that Match Group leadership reached out to chat with him in 2017, arranging a video call.
Later, members of Match Group's European leadership visited the London offices of Muzmatch in order to learn more about the product. After a series of meetings, Match Group made a $15 million offer for Muzmatch, which was declined. Over the course of the next year, Match Group made several other offers to purchase Muzmatch, with the highest charting at $35 million. All were ultimately declined as Younas sought to have ownership of the Muzmatch app stay within the Muslim community.
In 2019, Match Group purchased Egyptian-based Harmonica, a direct competitor to Muzmatch. After this purchase, they filed the existing lawsuit against Muzmatch in UK court. Several months later, they filed a similar lawsuit in US court.
With Muzmatch finding defending a lawsuit in the US to be expensive, they settled the US lawsuit by simply removing the swiping functionality from the app. Muzmatch says they saw no decrease in the use of their app for online dating with the removal, yet it succeeded in having the US suit dismissed.
Match Group Took Similar Approach with Bumble
If the process of the Match lawsuit against the Muzmatch app seems familiar, it may be because a similar process occurred in the relationship between Match Group and Bumble.
As Bumble began growing in popularity, Match Group twice attempted to purchase the app. While Match Group has typically been successful at acquiring competitors, Bumble rebuffed their offers. When the second offer to buy Bumble was declined, Match Group responded by going to court.
The Match lawsuit against Bumble cited the same exact claims that are found in its current lawsuit against Muzmatch – patent infringement for use of the swiping design. Match Group and Bumble ultimately reached an undisclosed settlement in this case.
How will the Match lawsuit against Muzmatch end? This remains to be seen, but experts will begin to read the tea leaves as the legal battle between the online dating companies begins later this week in London.
According to Younas, the best-case scenario for the Muzmatch app is a legal victory that will still cost the company over $1 million in unnecessary legal fees. The worst-case scenario? Younas claimed in a statement on the Muzmatch site that a loss would mean the Muzmatch app will die. Legal proceedings got underway on January 17th.