Match Group, the company that owns dating sites including Tinder, Match's dating app, OKCupid, Hinge, PlentyOfFish, and others, has reached a settlement agreement in which it will pay Tinder founders a total of $441 million. This settlement is in response to a lawsuit against the company that it intentionally undervalued Tinder's worth, leading to significantly lower compensation for the founders. The lawsuit was a particularly contested one filled with claims of wrongdoing.
Allegations Against Match Group
The suit against Match Group was initially filed in 2018. It's overarching allegation was that compensation to the founders was reduced by billions of dollars as the app was deliberately undervalued by Match Group. The initial lawsuit aimed to recoup an alleged $2 billion in damages.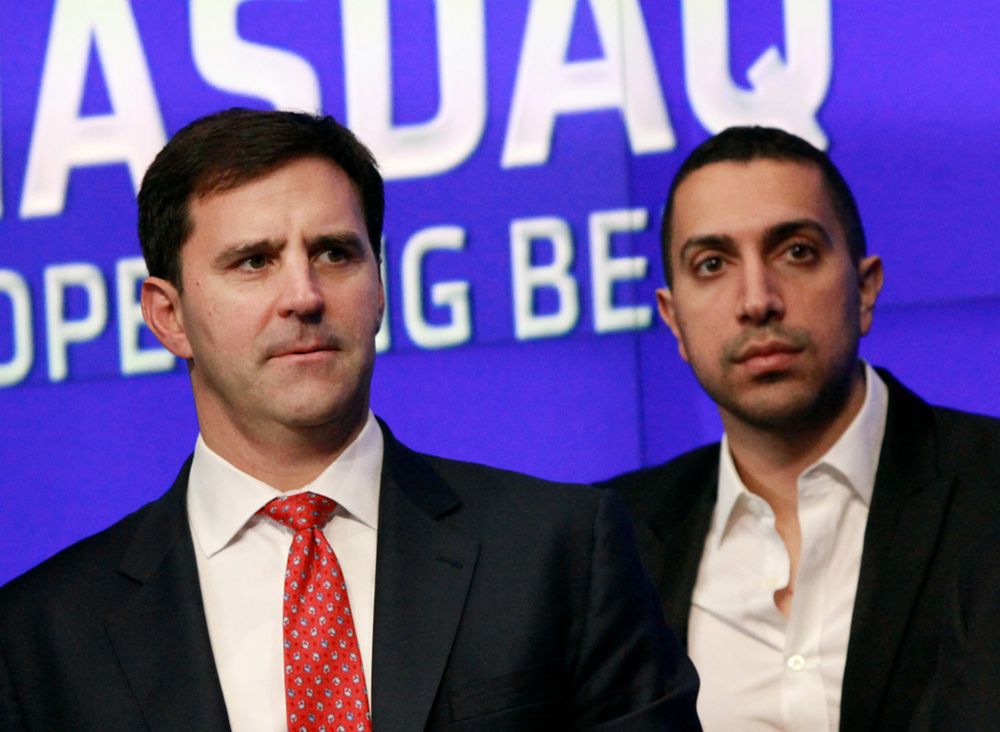 It was filed by co-founders Sean Rad, Jonathan Badeen, and Justin Mateen who argued that the alleged intentional devaluation served to sidestep rights provided to the founders as option holders. A 2014 agreement between the founders and match provided them with options for 20% of Tinder's value.
Since Tinder was not publicly traded, the options could only be sold at four scheduled dates: May 2017, November 2018, May 2020, and May 2021. As a particularly fast growing brand in the technology sector, Tinder's valuation was expected to rise rapidly. However, the founder allege that Match Group conspired to lower the valuation in order to avoid paying more money as these options were sold.
For example, the May 2017 exchange period paid out stock options based upon a $3 billion valuation for the app. However, a year prior to this, then Tinder CEO Greg Blatt valued the dating app with a range from $7.05 billion to $11.75 billion. This represents an extensive difference between the valuation used for the payout of options to founder and the actual anticipated valuation.
In statements, Match Group had denied any wrongdoing and alleged that the Tinder lawsuit was baseless and simply the product of founders taking a bad gamble and being unhappy with their returns. Despite this stance, a settlement agreement was announced in early December with Match paying $441 million to the founders.
Case Included a Number of Claims Against Blatt
Tinder CEO Greg Blatt was accused of a number of issues during the course of the trial. As noted, one of the core claims was the devaluation. Evidence of this claim was cited with a leaked e-mail in which Blatt sent slides valuing Tinder much higher than the valuation utilized for the options payouts. However, this leaked e-mail was far from the only controversy surrounding Blatt.
Early in the lawsuit, Blatt was accused of sexual assault by Tinder's former Vice President of marketing Rosette Pambakian. Specifically, Pambakian accused Blatt of groping her and several other female employees at a 2016 Christmas party. This claim was ultimately excluded from the lawsuit as the judge ruled there was no evidence of its effect on the valuation.
Blatt also was involved in controversy during the litigation of the case. During a break in the case, founder Sean Rad accused Blatt of grabbing and intimidating him. Lawyers accused Blatt of crossing a line in this incident and the judge warned him against any future contact with the plaintiffs or their attorneys.
As the case has played out, Blatt has not received a particularly rosy reception for his actions. While all instances except for the leaked e-mail were excluded from the case, his public perception has certainly taken a hit as each incident was disclosed.
Takeaways from the Lawsuits
Ultimately, with Tinder cofounders and Match group reaching a settlement agreement, it would seem that the matter is finally settled. However, this years-long case had no shortage of drama, revealing a highly contentious relationship between the founders and their former partners at Match Group.
While the settlement agreement was far less than the $2 billion sought by the Tinder cofounders, $441 million represents a fairly significant payout. The leaked e-mail from Blatt is perhaps the most damaging attack against Match Group's defense in the lawsuit. While Match Group claimed that the valuations included in the e-mail were future projections, they still ultimately decided to reach an agreement rather than go to arbitration.
This case represents yet another issue in Match Group's long line of legal woes as they have also seen suits recently for attempting to lure customers with known fake accounts. The company owns a significant market share of the online dating app industry but has repetitively seen problems develop in its relationship with consumers and now former partners.
Going forward, it will be interesting to continue to watch the performance of Match Group and how these and other legal proceedings may affect investors' perceptions of the organization.