Tinder Aims to Strengthen Verification with Video Selfies
Dating apps have spent a lot of time in recent years taking steps to improve security. Many apps attempt this via a verification process, which typically involves the user submitting a photo. Tinder recently announced that efforts to verify users would expand from traditional selfie verification to using a video selfie in the coming months. 
Why Verification Matters
The major reason that increased emphasis has been placed on verification processes for online dating has been due to increased concerns regarding safety. There are a number of reasons why verifying your identity can help promote online safety.
First, there are many people around the world that actively work in romance scams that are aimed at tricking people out of their money. These often work by building false connections with people using stolen photos from someone else before asking them to send money, typically to deal with emergencies.
Additionally, many people are worried about being catfished – where someone uses a fake picture instead of a picture of themselves. Many people have stories of showing up to dates only to see that the person they are meeting looks nothing like who they thought. Verification aims to prevent these situations, making dating safer. 
How Does Tinder Verify Selfies?
Tinder has used a verification process that involves traditional selfies for several years. Traditionally, users would simply take photographs of themselves in various required poses. The goal of this was to show that they were actually in front of the camera at the time of verification.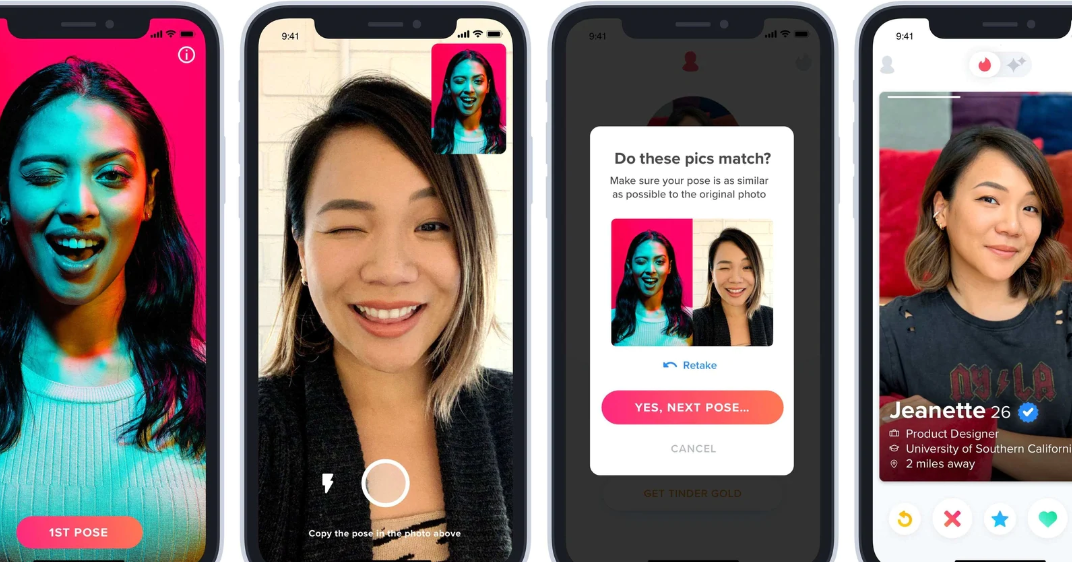 Facial recognition algorithms were then used to compare the images submitted to a user's specific profile photos that had been uploaded. If the images matched, the user would become verified and earn the lucrative blue checkmark.
While this process made it far less likely for people to cheat the system, there are those who have found ways around selfie verification. In order to promote greater authentication, Tinder is in the process of updating this process to a video selfie.
Video selfies would occur much in the same manner. However, instead of mimicking a pose in a static image, users will do the same through a short video. An algorithm would then be used in order to verify the authenticity of the video. Tinder notes that this process typically takes less than 24 hours.
Current users who have already completed the traditional selfie verification process will be prompted in the coming months to complete a video selfie in order to remain verified. Once complete and authenticated, users will rest assured that they will be able to keep that ever-valuable blue checkmark. 
Is Tinder Verification Mandatory?
While the video selfie verification process on Tinder should only take a few minutes for the user to complete the requirements, there are some users who may not wish to complete this process. At the moment, the video selfie verification process is not mandatory. Users can continue to utilize Tinder without undergoing verification.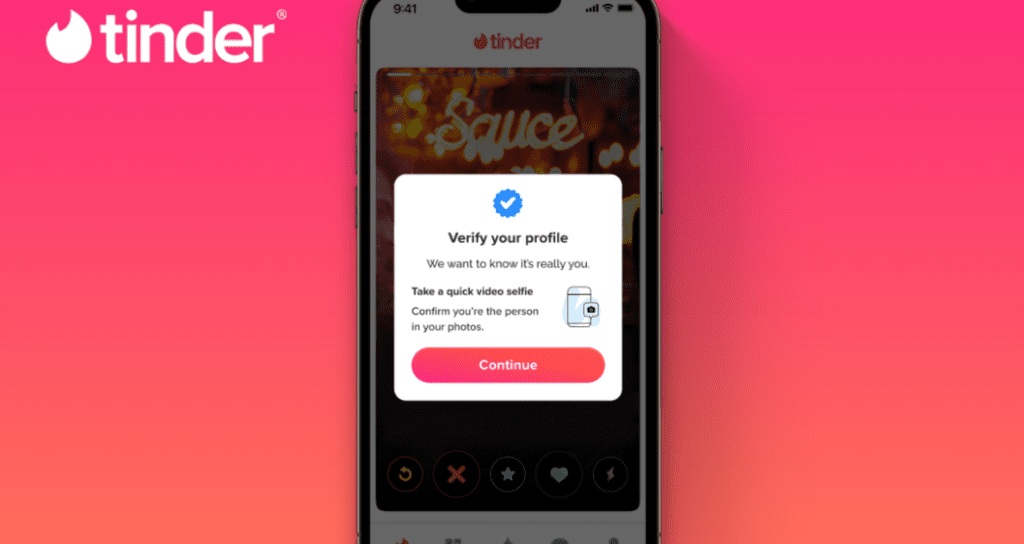 However, there are reasons why users might be tempted to complete the process. Tinder reports that verified users are 10% more likely to receive a match. This is likely due to the presence of users who prefer to only swipe right on those who are already verified as this provides some peace of mind for a prospective match.
Additionally, Tinder has noted that it will be rolling out features that further leverage verification. For instance, users will soon be able to opt to only receive messages from people who are verified. If you match with someone that has this setting, you will be prompted to complete verification before you are allowed to send them a message. 
Additionally, users with a paid subscription to Tinder will be able to choose to filter their likes by verified user status. Thus, if someone only wants to see users who have been verified, they can make that decision. The rollout of these features will likely help encourage more users to complete the video selfie verification.
Final Thoughts
With increased interest in staying protected from scammers and ensuring that the identity of your match is actually what they represent online, more online dating apps are shifting to various authentication processes for users. Tinder's upcoming rollout of video verification should add an additional layer of security, helping to keep users safer.