Safety has been one of the most significant aspects in online dating for decades. Its importance is increasingly rising. While an online date is likely to be fine, there are many stories about people who experience sketchy situations or even become victims of a crime as a result of meeting someone online. Safety is important and a new app seeks to try to make a difference in this.
How Have Dating Apps Addressed Safety?
Safe online dating has taken many steps forward in recent years. If you have been a frequent user of dating apps, you will surely have noticed a number of features that have been added to help people stay safe.
Many dating apps have added features aimed at helping report scammers or abusive behavior on apps. This allows for profiles to be flagged for investigation and banned from apps. Many of these safety tools have focused on protecting people from romance scams, through which scammers swindle victims out of millions of dollars each year. Most apps have also enhanced their verification processes to cut down on scammer accounts.
Other tools focus on general safe habits. Some apps provide background checks that allow you to feel more comfortable before meeting someone in person. Other apps provide safety tips or even integrated safety centers to help people navigate meeting in real life. However, many users – particularly women – still note that more tools are needed for creating a safe online dating experience.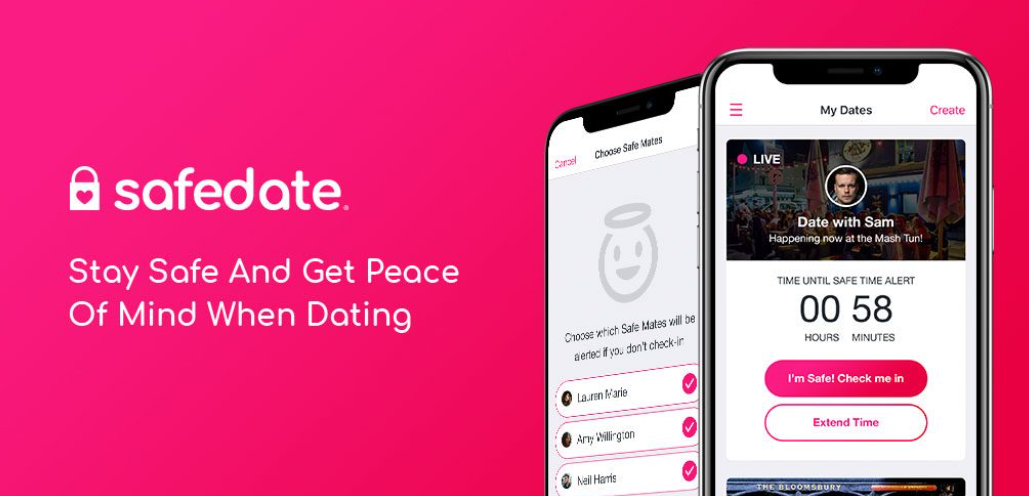 The Origin of SafeDate
Most online dating safety tools are used inside a dating app. However, when someone decides to move the conversation from a virtual to an in-person meeting, singles often note a need for more help in creating a safe environment. This was the thought that led to the creation of SafeDate.
SafeDate is an online dating safety app that was created by Emma Sayle and Hadleigh Bolt after hearing many horror stories about first date meetings gone bad. Feeling the need to create a tool to better help protect people on dates, they partnered with Arni Lochner to create this new app.
To date, SafeDate has roughly 200,000 members. These members are mostly women, which is not surprising given that most victims of online dating scams and dating violence are women. The goal is to provide a tool that can provide more peace of mind when meeting someone for the first time.
How Does SafeDate Work?
The safe online dating app can integrate with the vast majority of dating apps including Tinder, Bumble, Match, and more. The app allows users to create a simple "check in" process with trusted friends. The first step is to open the app and enter the details of an upcoming date.
Users are able to enter the time and specific location of a date. They are also able to list the name and contact information of the person they are meeting. Next, users simply select one or more people from their contacts to serve as their "Safe Mates." The final step in the process involves setting a specific time in which your Safe Mates are notified in the event that you do not check back in with the app.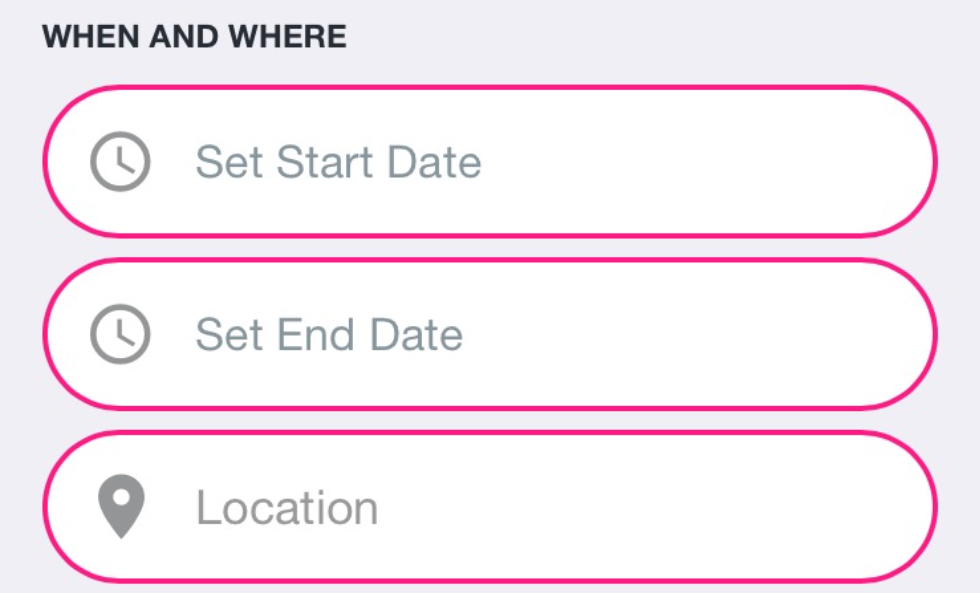 For example, someone going on a date for drinks at 8 p.m. could set it up for the app to notify Safe Mates if they do not check back into the app before 3 a.m. The app will send push notifications to remind the user to check-in in the event they forget.
If the user in this situation checks back in before 3 a.m., no one is notified of anything. However, if the check-in does not occur, each friend that has been identified as a Safe Mate will be sent a text message with all the details of the date and a request to check to make sure they are safe. The app includes a four digit pass code to prevent anyone other than the user from checking-in.
Does SafeDate Make Online Dating Safer?
Achieving the goal of safe online dating is an imperfect science. There is no way to make meeting a stranger completely risk free, although following guidelines like meeting in public can greatly decrease risk. However, the SafeDate app provides reassurance that if something negative happens, people can be reliably notified.
The ability to list the name and contact information of your date is a particularly useful feature of this app along with the password protection. For people that may be uncomfortable telling friends each time they meet someone, SafeDate resolves this issue by only notifying people if you fail to check-in by a predetermined time. This feature may be seen as convenient by some.
Ultimately, SafeDate appears to provide a convenient way to largely automate a best practice of meeting someone in person – communicating details of the date to a few trusted friends. This is an app that many people may find useful in helping create a safe online dating environment.