Online dating has come a long way in such a short time, especially for those of us who lived through the early days. In just 15 years, the internet changed how people interact with each other around the globe, enabling them to connect and interact in ways they never thought possible.
As a result of this revolution and technology, singles were able to venture into an entirely new era of love life – the uncharted waters of dating on third party service sites. Even though it seems unimaginable to many of us now, singles used to have to be creative to find a relationship before Tinder and Grindr.
Online Dating in the Past vs. Present
Online dating was a novelty service back then. A single could create a profile manually by typing out messages and then sending them through their internet service provider. Singles would chat with strangers in chat rooms or scroll through profiles of mutual friends for hours in the early days of online dating.
The world of online dating changed dramatically with the launch of Grindr in 2009, as well as other dating sites and apps. This fundamental change in online dating makes finding a compatible partner easy for most people today. Millions of users across the globe are just a click away.
Finding good looking friends and a perfect match has never been easier thanks to dating apps, whether you're looking for a long term relationship or something casual in different ways.
In the modern world, friends and daters have access to a wide variety of dating websites and apps, providing them with an abundance of opportunities to meet people with like minded interests. 
New laws of love prove that users can now easily find true love and potential partners whose interests and preferences match theirs using advanced algorithms and comprehensive profiling systems on apps.
It was once difficult to find a match on online dating apps or a sugar baby site, but today there are hundreds of dating apps and websites that make finding someone online more straightforward than ever before.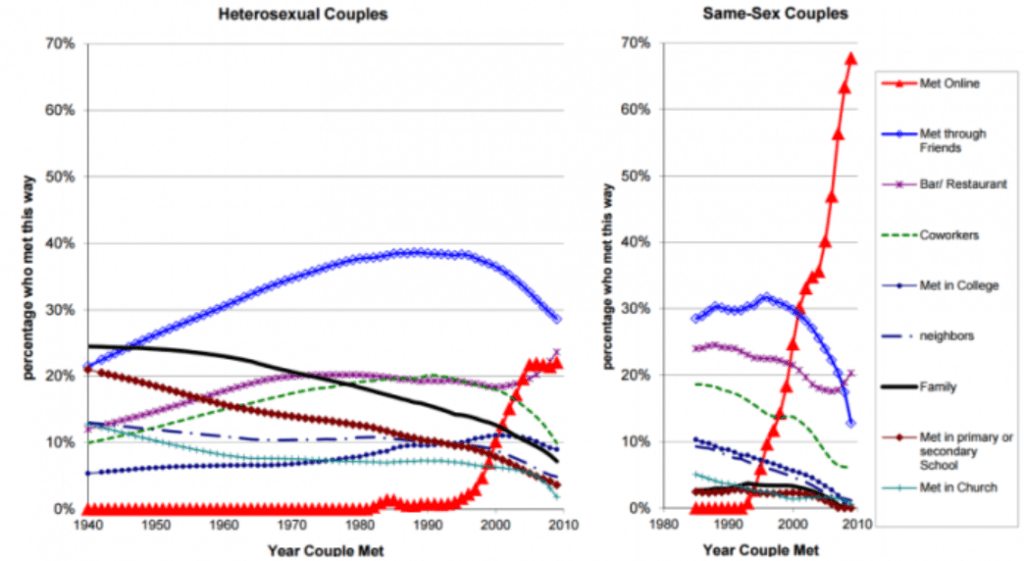 Technology has Transformed Online Dating
There are no more awkward blind dates organized by mutual friends or sifting through classified ads. In recent years, online dating has undergone a complete transformation due to technological advancements.
We communicate differently with a romantic partner now thanks to technology. Dating has changed a great deal thanks to technology. It has affected us in different ways, such as:
1. There is an option for everyone
We knew fewer people in various ways before the internet era. Today, we can be friends with strangers on Facebook, follow thousands of people on Twitter we don't know, and like pictures on Instagram of people we don't know.
2. Shorter attention spans
We seem to have shorter attention spans these days, even though that's a debatable fact. Our smartphones are pretty addicting, regardless of how we feel about them. When there is no new information to be found on our social networking or text messaging accounts, we feel an inexplicable need to check them even if there is nothing new.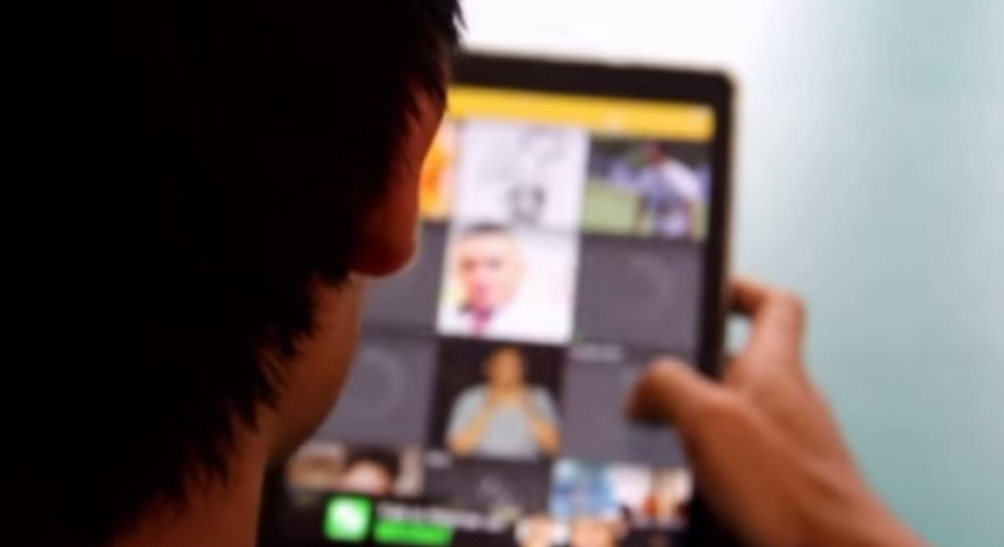 3. Always keeping in touch
As a result of the new ways of technology, our dating lives (and beyond) have also changed the way we communicate with one another. Having access to your mother all the time, for instance, may be nice, but it can put unnecessary strain on your relationship.
4. There is a faster pace of things
Recent years have seen the development of technology, along with social media, which has accelerated the development of relationships with potential partners or an exact date much quicker than traditional ways.
5. You must not meet in person
The use of first apps like Tinder and online dating sites like OK Cupid and Match allows you to build entire relationships before ever meeting.
6. We tend to be more judgmental
We learn to swipe left or right based on someone's sexual behavior when using an app like Tinder or signing up for a dating website. Before making your decision, you sometimes share bios or jokes, but it all boils down to whether you find each other attractive. The process is not entirely new, of course.
7. We can show love in different ways
It's not all bad. It has never been easier to express our feelings to each other thanks to technology. Using social networks to share your love is the new way to romance. Each of us knows so much about the other, including our romantic lives.
8. It is possible to be specific
It is nice to meet a person or a group of people with different interests from our own, but it is equally nice to meet someone with the same interests as us. Now that we live in a technologically driven world, there are so many groups we can join.
9. Things are easier
Since technology has changed dating in so many ways, it may never be easy, but it certainly has made it easier to put yourself out there. Connecting with people is easier and faster online than in person. Rejection feels different from rejection in person. Texting is also more nerve friendly than calling, at least from a nerve standpoint.
How Online Dating Affects Relationships
In addition to making it easier for singles to connect, online dating has also profoundly impacted how relationships are formed.
People can become more selective when looking for someone special to share their lives with because there are so many potential partners just a few clicks away.
When daters move on to the next potential partner before giving the existing relationship a chance, they are at risk of ghosting, catfishing, or other problematic behaviors.
Relationships have also benefitted from online dating. Online dating sites are rewarding for the vast majority of singles who use them. Others may succeed in forming genuine connections through this approach, despite some struggle.
Challenges Singles Face in the Digital Age
We have been able to meet potential partners from around the world thanks to technology, but there are still some challenges involved. Among them are:
It is common for users to worry that their personal information can be accessed or shared without their permission by other users.
Some individuals may not accurately represent themselves on online dating sites, making it difficult to assess their true identity and intentions.
Intimidation and harassment
In a survey, 57% of women and 35% of men reported being harassed while dating. Harassing behavior is increasingly being addressed for a variety of reasons. You may feel wary about dating as a result. It can also make interacting with people difficult.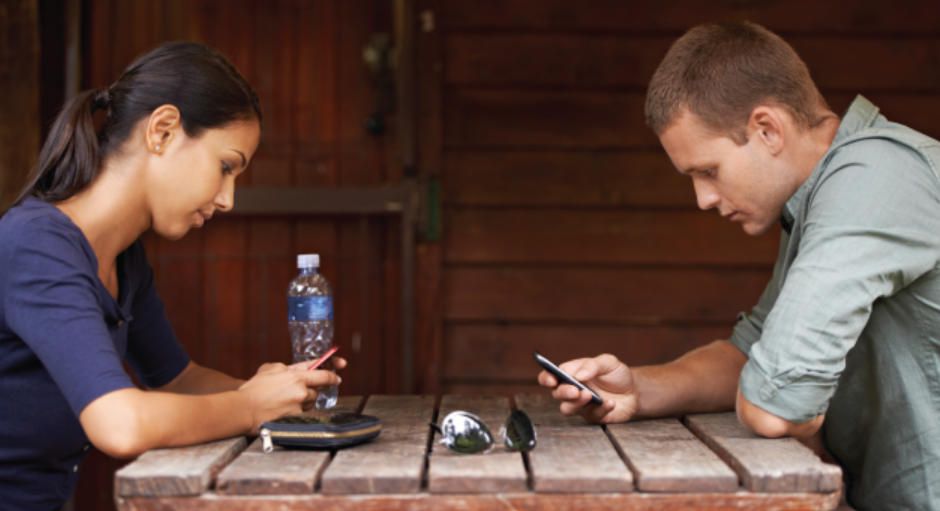 The US has about 44 million online dating users, according to statistics. Modern dating is not complete without a discussion about dating apps. Apps can be good or bad, depending on what you use them for. 
Apps are the key to modern dating. With apps, you can appear to have options. By having options, you are less likely to find good because you are in search of great, but you weed through a lot of bad.
Ghosting has become common with single people in recent years. You can't rekindle the conversation if you reach out. In essence, ghosting is rejection with no sense of closure; you don't even know what happened.
Surveys found that ghosting is a common practice among millennials for a variety of reasons, such as: 
Running away from confrontations
Disappointed in their match
Avoiding a needy or clingy match
Zero chemistry
How does Social Media affect Dating Today?
Relationships can be affected by dating in the digital age. The "perfect" relationship and dating journey can sometimes seem unrealistic on social media. Relationships aren't perfect. Social media gives you a glimpse into people's lives.
In addition to distracting us from our partners, social media can also make our relationships difficult. Being fully present during dates can help cultivate connection, even if social media can affect dating.
The Dating Styles of Different Generations
Do different generations approach dating differently? Is the millennial generation more romantic than the Gen Z generation? According to Zoosk, over 4,000 daters were surveyed and millions of dating profiles were analyzed. A few key findings are as follows:
The Gen Z generation prefers to plan dates and receive virtual gifts in advance
On dating sites, millennials provide the most information
Millennials prefer drink dates with an ideal partner
On the first date to meet people, splitting the bill divides all generations
The older generation prefers phone calls over text messages
Bottom Line
Since the inception of online dating and finding love on dating sites and dating apps, technology has had a huge impact on how we meet potential partners and women, and it's clear that technology continues to have a huge impact. In addition to "swiping" features, users can also view potential matches using innovative features from the comfort of their homes.
New research by the Pew Research Center proves that a surprising number of voice technology users can form relationships such as close relationships, intimate relationships, or same sex relationships. 
These successful relationships are possible thanks to the launch of Match.com and the massive success of Match. According to the Pew research study, a user can go on a date and have a good time if the user's attention is intact.