If you've gotten confused with the number of dating apps on the market today, you are certainly not alone. With the online dating industry generating extensive revenue, any app with a new concept is poised to potentially rake in the cash. While major apps corner the general market, there is increasing room for niche apps in the market. One of these, Gaper, caters to those seeking age gap relationships. While it definitely fills a niche, it has some flaws that make its use a bit frustrating.
What Is Gaper?
Gaper is a dating app that focuses on pairing people up who are seeking age gap relationships. You may be wondering what an age gap relationship is. Well, it is fairly similar to what it sounds like. These are relationships where the two people dating are far apart in age, typically at least about a decade. Age gap relationships can be quite taboo, which is why the Gaper app was created to provide a community for people interested in this.
In fact, the Gaper app notes that relationships are "not about age or distance" but rather about "trust and loyalty." The Gaper app is not a typical swipe-based app that is prevalent in the modern dating app market. Instead, users simply create a profile with pictures and a little information about themselves as well as what they are looking for and search for other users.
When explaining what Gaper is, it is also important to note what it is not. Specifically, this app is not for people interested in a sugar daddy – sugar baby type relationship. In fact, the app is very explicit about not being an app for this purpose. Gaper reviews have noted that accounts seeking this have been removed, which seems to suggest that they are very focused on keeping the community about the original mission.
Gaper App Review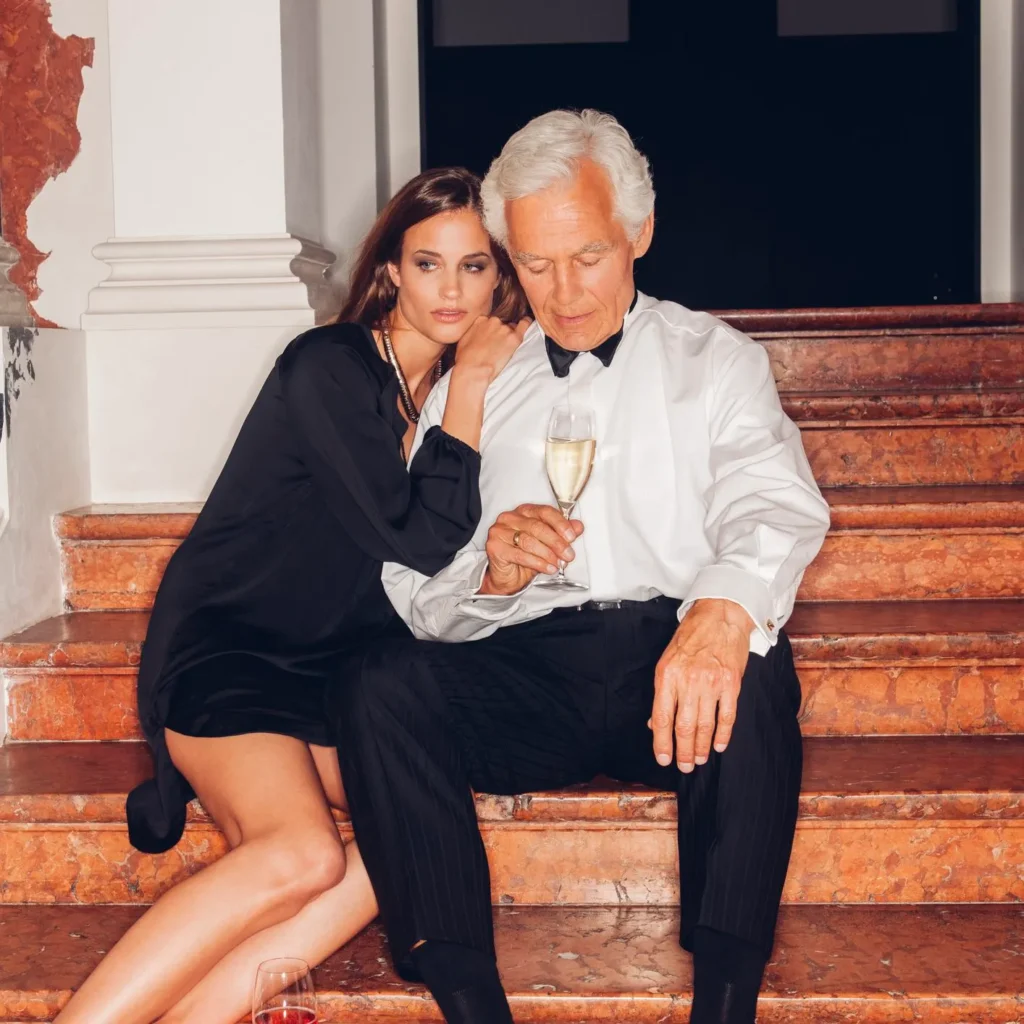 I downloaded the Gaper app and took it for a spin to see how good of an app it is. There are definitely some highs and lows around the experience. At first, the format seems like a refreshing move away from the standard swipe-based operation of many apps; however, it does become a bit tedious, requiring more searching and reviewing to find potential dates.
Interaction on this age gap dating app varies including likes, private messages, and videos. Thus, there are plenty of methods to interact with someone. Additionally, the membership fee of $20 per month that provides messaging and full search is relatively low. While most general apps are free, this seems like a good bargain for this age gap dating app.
However, there are some problems with the Gaper app. First, although the app states that a manual review process prevents fake profiles, there seem to be quite a few that slip through. I encountered a number of profiles that definitely seemed to have AI-driven writing. Additionally, the lack of information in the profiles makes searching a bit cumbersome. You can basically search by age and location – nothing else. This still reveals a fairly large pool of people to sort through.
Is Gaper a Good Age Gap Dating App?
The Gaper app definitely fulfills its niche purpose. At $20 per month for messaging capability, it is not very expensive either. Admittedly, the app can be frustrating, particularly with the lack of features available for searching. However, the Gaper app is overall a good option for those looking for age gap relationships.
While there are other apps on the market that cater to this niche, many of them seem to be overly focused on sugar daddy type relationships which Gaper is distinctly not suited for. Thus, those who want a traditional age gap relationship will probably find Gaper to be the best option for them on the market today. This isn't to say that the app cannot be improved. In fact, it is similarly cumbersome to apps like Plenty of Fish. There is distinct room for improvement.
However, despite the issues with the Gaper app, it is still good for accomplishing its goal. If you are really interested in age gap relationships, it will probably be the best tool at your disposal. The one thing that would particularly improve Gaper would be extending the profile to have more fields (i.e. interests, hobbies, views) which would vastly improve the search feature. Ultimately, those interested in age gap relationships will find Gaper suited to fit their needs despite some less than stellar design aspects. It is definitely worth a try.