Partnership between Unpack'd Technologies and UrSafe Provides Tools to Users
Safety is a major concern for users of dating apps. In fact, research shows that roughly half of people who use apps have concerns regarding safety. Thus, it isn't surprising that many app developers are creating partnerships with platforms that provide users with safety features to enhance their dating app experience. A new partnership between Unpack'd Technologies and UrSafe is an example of how apps are increasingly providing tools for their users. 
Who is Unpack'd Technologies?
Whether you are a casual dating app user or have been using these technologies for many years, you may still be unfamiliar with Unpack'd Technologies. After all, many of the most frequently used dating apps are developed by a few of the industry's major players. Who is Unpack'd Technologies and what is its  involvement in the dating app industry? 
Unpack'd Technologies is the company behind a couple of quickly growing dating apps. They provide two apps, DiHola and Say Allo. DiHola is an app that caters to Hispanic and Latino daters, allowing users to note their country of origin, send an icebreaker, or video chat with nearby singles. It is growing increasingly popular with users in Latin America where the app has received over 500,000 downloads.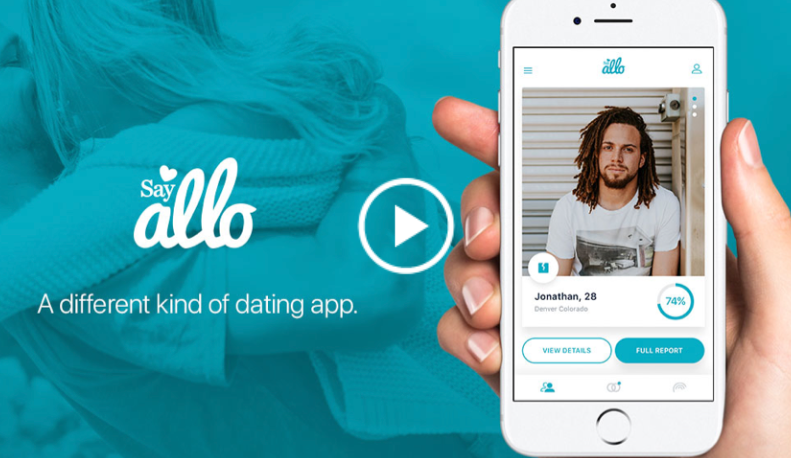 Meanwhile, Say Allo is an app that is gaining recognition in many areas, most notably in the United States, Canada, and India. Say Allo aims to help connect users by compatibility, claiming to "take the guesswork out of dating." It also provides users with the ability to engage in video dating. The app has a growing user base.
Partnership Between Unpack'd Technologies and UrSafe
Unpack'd Technologies recently announced its partnership with UrSafe to bring a variety of safety tools to its users. UrSafe is a company that focuses its work broadly on the safety industry. They have experience working with dating apps, rideshares, individuals, and other industries to promote safety monitoring and automated connections with services in the event of emergencies.
In rolling out this partnership, Unpack'd Technologies noted the goal of helping prioritize the well-being of users while facilitating a secure dating experience. The company noted that it is easier for people to forge meaningful connections when provided resources to enhance their safety.
Meanwhile, leaders with UrSafe noted their feeling that this partnership was a natural fit in supporting their mission to bring their platform's tools to a wider audience in order to promote a secure environment. Services provided by UrSafe like their emergency notification system can provide dating app users with a lifeline in the event that they encounter a negative situation while trying to find love. 
Major Services Provided by the UrSafe Partnership
For users of dating apps like DiHola and Say Allo, the partnership between Unpack'd Technologies and UsSafe will provide a variety of tools and features from the platform in order to facilitate a safe environment. One of the most touted features in the announcement was Safeword SOS, which allows users to designate a voice activated safe word that would immediately notify emergency services and designated contacts. 
The platform also provides users of these dating apps with the ability to designate certain friends and family members who would be able to remotely monitor their location via their cell phones. As an added measure of safety, users are able to request fake calls in advance. These calls would be triggered at a certain pre-designated time, allowing them a reason to excuse themselves from a bad date.
A final service provided by UrSafe to users of these apps is safety checks. Safety checks can be designated to be sent by the app whenever a user enters or leaves a designated location. The safety checks provide a convenient way to have the app notify emergency services if the user feels in a dangerous situation. 
Together, this platform provides users of DiHola and Say Allo with a wide range of countermeasures to help promote their overall safety when using these apps.
Partnership an Indication of Direction of the Dating App Industry
The partnership between Unpack'd Technologies and UrSafe is a good indicator of the direction that the online dating industry is taking in order to help facilitate greater safety when seeking to find love online. Previously, many major dating app developers had taken steps to integrate similar services. This shows that a greater variety of companies are working to increase safety features on their apps.
As more companies take steps to better facilitate a safe environment for online daters, it remains to be seen how frequently daters will utilize these services and whether they will feel that the added features enhance the overall dating experience. Ideally, these features can help provide some protection and peace of mind.