Traditional dating has changed drastically, with dating app algorithms largely responsible for connecting and helping people find serious relationships now.
With advanced algorithms powered by data analytics, machine learning, and artificial intelligence, dating apps have evolved over the past few years.
These platforms use a complex algorithm that analyzes user preferences, location information, and even conversation patterns behind the scenes.
Matchmaking is revolutionized and takes a calculated approach thanks to algorithms. Everyone can find the perfect partner if they use data and technology instead of chance encounters or instinct.
How it Works
Many people register for dating apps with the expectation that they will find real love quickly, get rid of the application, and start a meaningful relationship offline. It may be different for each person, though. Finding a soulmate quickly and successfully is more of an exception than a rule.
Why does this happen?
What makes dating sites take so long but fail to produce results? When a person makes use of a dating app for a long time, why do recommendations become worse? What are their algorithms? Are they effective?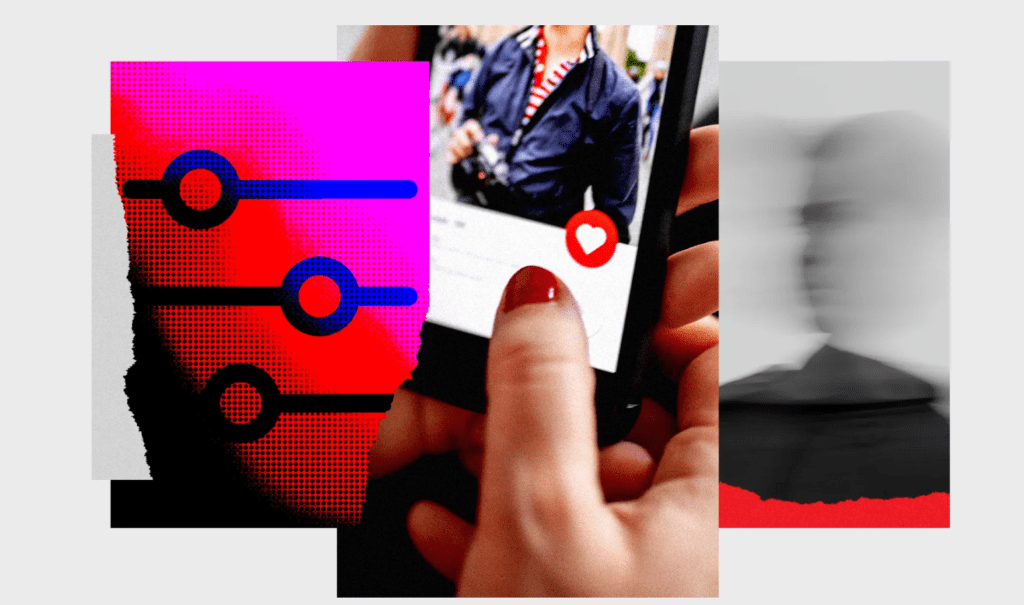 Do Dating Apps have an Algorithm?
Dating apps do have algorithms.
Modern dating apps rely heavily on algorithms. Complex matching systems use data about users' interests, likes, and locations to help curate the most suitable matches – conserving valuable time!
Some dating apps make finding love easier. Popular matchmaking sites such as eHarmony and OkCupid, for instance, use complex questions as examples of dating algorithms and make it easier for individuals to find partners that are compatible with each other.
The swiping system is used by other dating apps, such as Tinder and Bumble, for matching users. A user's age, location, and gender are all considered by algorithms to present potential matches. Users are more likely to see similar profiles the more they swipe right on a certain type of person.
Modern dating apps are dependent on algorithms. Using them reduces the number of profiles an individual has to sift through, meaning that it takes less time and effort to find compatible partners. Online dating is here to stay, and algorithms will continue to play a critical role in its future, even if some concerns remain about their impact on culture.
Popular Dating Sites' Algorithms
The owners of dating services are not interested in helping you find love in a short amount of time. By paying for premium features, they want you to stay on the app as long as they can make you!
It is true since they need to make money to develop and grow their services. Their income depends on the presence of premium users.
Advertising revenue is only a small portion of what platforms get, but it isn't enough. Any dating site will do everything it can to make you remain there.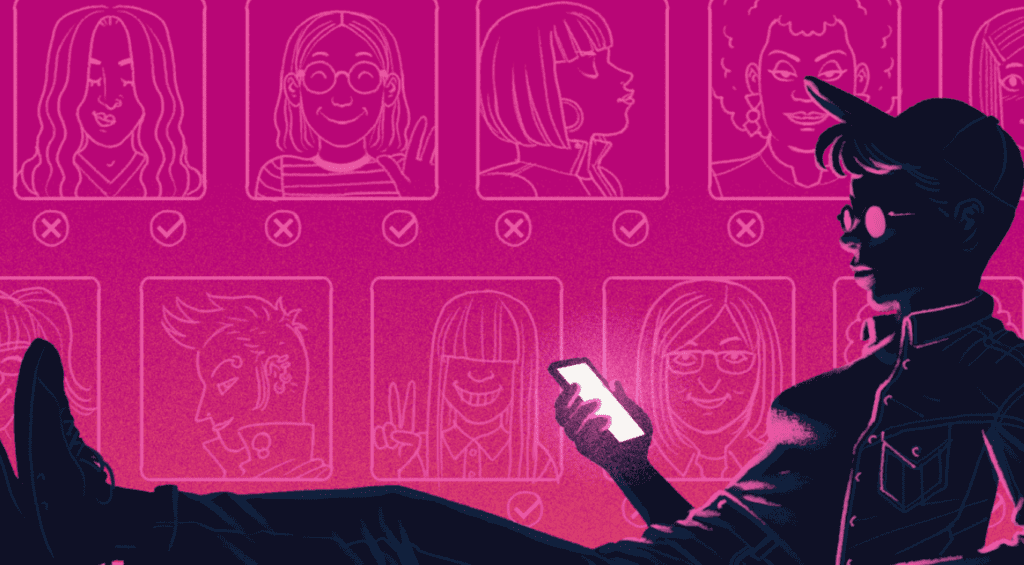 How Dating Apps Choose Who to Show Users
By matching preferences and personalities, dating apps help people find compatible partners. The app will find suitable dates based on a user's likes, interests, and individual characteristics based on a questionnaire they fill out.
User behavior is not only monitored and assessed by algorithms but they are designed to suggest stellar matches as well. To deliver even more relevant match suggestions, many apps also consider factors like location and age range.
Users use dating apps to find matches that are compatible with them. An algorithm analyzes your preferences and finds people who fit your ideal connection criteria based on your personal preferences.
Behind the Scenes of the Best Dating Apps
1. Tinder
In a previous algorithm, Tinder used the Elo rating system to rate the skill level of chess players. By using a specialized 'Elo score,' users cannot only indicate their preferences but also measure the receptiveness of potential matches towards them.
The Elo score is now officially gone from Tinder. Tinder's algorithm shifts based on your Likes or Nopes to show you a new set of potential matches.
2. Mamba and Badoo
Compared to Tinder, they are simpler. Elo ratings or complicated algorithms are not present here.
It is more like social networking with Mamba, Badoo, and their analogs, that makes it possible for users to chat, like, or connect their accounts on other social platforms to make communication more convenient.
Users can message an appropriate person if there's a match. Otherwise, the system will not connect you. Occasionally, it works, but most of the time, finding the perfect partner takes a long time.
3. OkCupid
A different approach is taken by OkCupid. They choose matches based on pictures, account data, and Elo ratings but rather on their personalities. Answering questions honestly directly affects algorithm accuracy.
Furthermore, they factor in how many responses one gets. The recommendations you receive are based on 12 basic questions only. The algorithm performs better if you answer several hundred questions. However, you shouldn't keep your hopes high.
Conclusion
It is your initiative and willingness to act that determine your success when dating online or offline. It doesn't matter the service you use.
The key to succeeding is taking the initiative, establishing new friendships, and keeping in touch with those you admire.
Putting all of your energy into an invention developed by a tech bro is not the most productive use of your time. Therefore, consider dating apps as only one tool for finding a worthwhile match, not the only tool.
There is no doubt that users will feel some frustration in their search for love, but trying to 'game' the algorithm will only add to their dissatisfaction.