New "Pig Butchering"
Crypto Romance Scams Steal Millions
Most people are fairly familiar with the existence of romance scams. These often follow a typical pattern with someone professing their love for you before requesting money to help them with emergency weeks or months later. However, a new type of romance scam known as "pig butchering" is beginning to get more attention. Learn about this new type of internet fraud before you risk becoming a victim. 
Where Does the Term "Pig Butchering" Come From?
While many traditional romance scams originate from places like Western African nations, the "pig butchering" scam originated in China. Thus, the name was given to it based on a very loose Chinese translation.
The scammers in this particular type of romance scam refer to their victims as pigs. The metaphor here lies in the need to gradually fatten up pigs before the slaughter. Like other types of romance scams, the scammers spend lots of time building trust with their victims before initiating the scam – the "fattening up" period being referred to.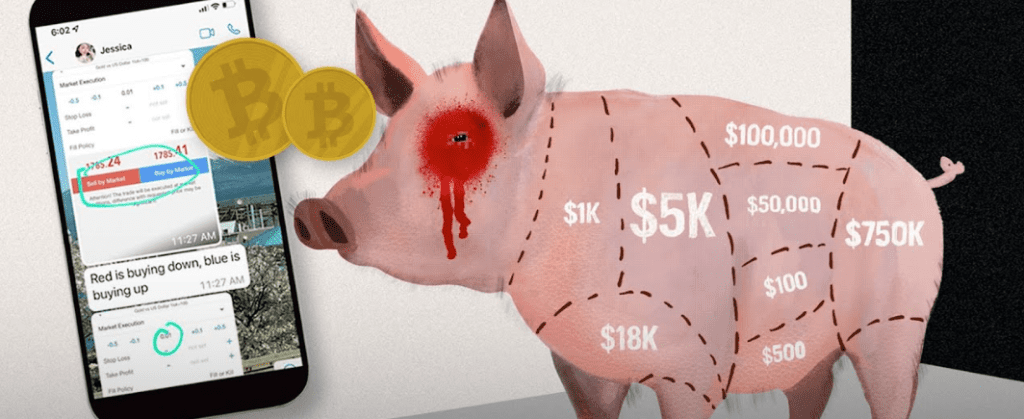 What Does This Romance Scam Involve?
"Pig butchering" is a bit different than your typical romance scam, although it begins in a very similar way. As usual, these types of scams begin with a match on a dating app. The scammer will be using a false identity using fake (typically stolen) photographs and a made up story. They will then spend time building trust with the other person. 
After the trust is built, often even months into the match, the scammer will begin the most malicious part of the con. With this type of scam, they won't ask the victim to give them money. Instead, they will suggest that the person invests in cryptocurrency.
While this may not sound fraudulent, the method they guide them to invest is. Scammers will have their victims invest money in fraudulent cryptocurrency platforms. In these investment scams, the victims are actually sending money to cryptocurrency accounts that are controlled completely by the scammers. Thus, the victim will not actually own the cryptocurrency once they invest it, despite the platform being designed to make it seem like they do.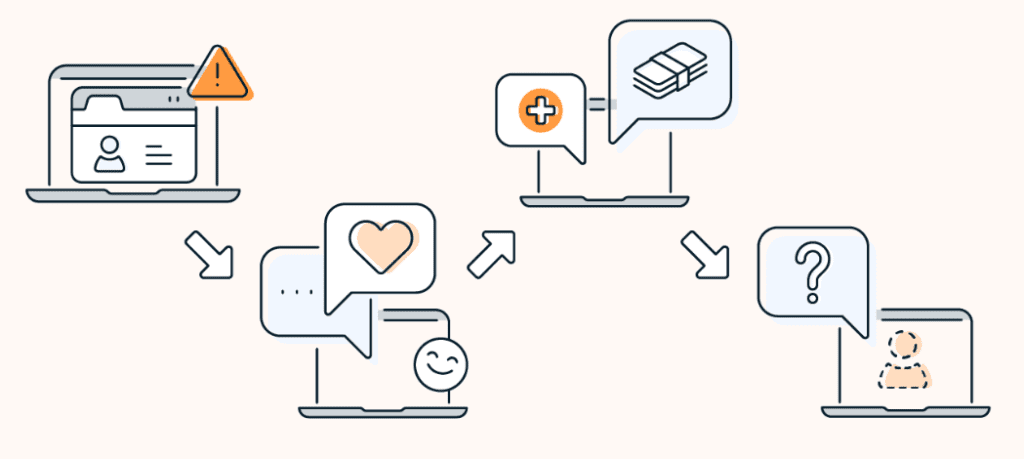 The Philadelphia Case of This Romance Scam
As an example of how this specific type of romance scam works, we can take a look at the experience of a recent victim from Philadelphia. The woman, Shreya Datta, met a man on the dating app Hinge. The bogus profile pretended to be a French wine trader.
After chatting for a while, the scammer behind the fake profile encouraged her to invest in cryptocurrency. He had her download a SoFi crypto trading app that appeared to be legitimate and then convert one thousand dollars into crypto using Coinbase, depositing it in the fake SoFi account.
The scammer even loaned her $150,000 to invest in the app, helping to encourage her to invest more and more money. In total, the woman invested $450,000 of her own funds into this romance scam. It initially appeared that her investment had worked as the fake app showed that her investment had doubled. However, the illusion would be exposed when she tried to withdraw money. 
When the victim sought to remove her money, the app requested that she pay a 10% income tax on the total amount. This caused her to become skeptical. After consulting with an attorney and private investigator, she learned that the Hinge profile and the SoFi app were both fake. She also saw her Coinbase account frozen due to the interaction with a fraudulent platform.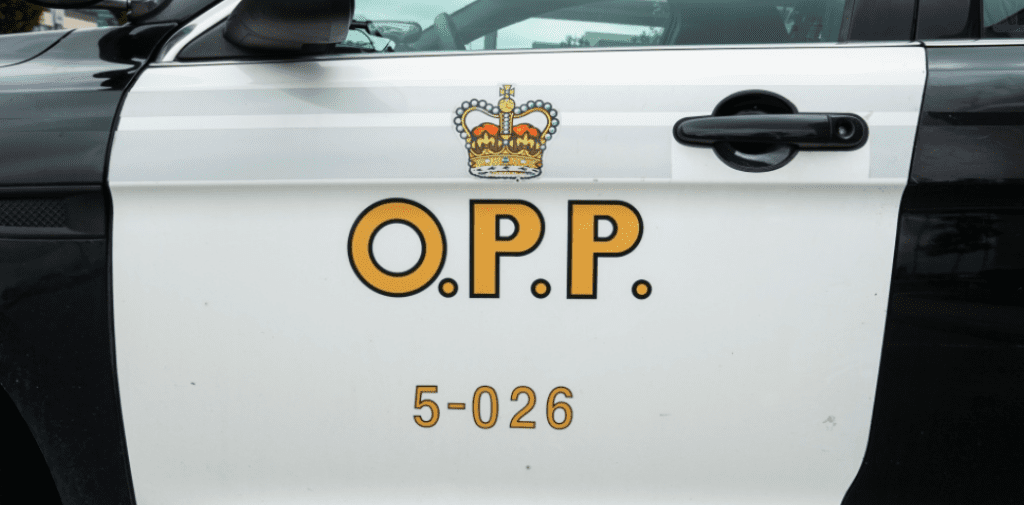 People Should Be Aware of Signs of "Pig Butchering" Romance Scam
The "pig butchering" cryptocurrency romance scam is relatively new and something that people should become informed about. In fact, the United States Department of Justice recently seized $112 million linked to these types of scams, illustrating their potential to defraud people of a large amount of money very quickly.
People should be warned about common signs that could indicate a romance scam. The most common one is when people do not want to meet or speak in person (or make an excuse as to why they cannot do so). Of course, a match on a dating app becoming interested in your financial affairs and investments is also something to consider as a major red flag.
Ultimately, if you are uncomfortable about a potential match, doing some research is always advised. Meanwhile, you should never allow someone you do not know in person to direct your investments as it is surprisingly easy to make a fraudulent application look like a legitimate app.
"Pig Butchering" Romance Scam