A lot of people are scammed by online dating scams or by scammers posing as prospective romantic partners to steal their money. Scammers create fake profiles on online dating sites and engage in conversation with their victims to gain trust. They may even threaten the victim with blackmail or make up a story to get money from the victim.
Many perpetrators of online dating scams ask their victims to wire money through payment services or reloadable gift cards for vendors like Amazon, and their victims agree. In most cases, once victims realize the scam, it's difficult to reverse or track the transaction, resulting in hundreds of dollars in losses. Now the gift card issuer or the payment company bears the burden.
Key Stats on Online Dating Scams
In the United States, 1 in 10 people use dating apps. Criminals of online dating scams usually flock to dating apps since they are known to use anything for their benefit. Fake dating profiles are created, the victim is trusted, and money is requested.
Almost 20,000 romance scam reports were received by the FBI in 2022. A fake identity is often used by romance offenders of online dating scams. Nowadays, it is easier than ever to create or steal identities to lure potential targets.
A record $547 million was lost by those affected by these online dating scams in 2021, according to the FBI.
There are no genders that are safe from online dating scams. Despite this, women reported a greater number of romance scams, with 50.3%. However, men only have 47.2%. Gender X makes up the remaining percentage.
The majority of online dating scam reports came from people over the age of 65. The increase in victims among this age group can be attributed to a lack of technical knowledge.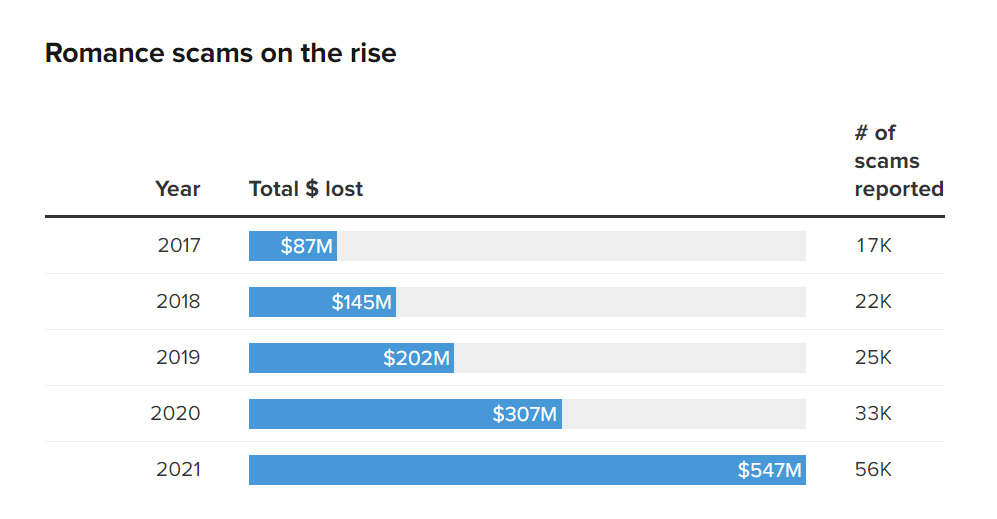 How an Oak Bay Man Lost Nearly $150K in Online Dating Scam
After being victimized by an online dating scam, an Oak Bay man lost a considerable amount of money. It is an important reminder that online relationships can present dangers and that staying vigilant is essential in today's digital world.
A report of a $150,000 fraud was received by Oak Bay Police around 12:53 p.m. on Wednesday, October 5th. In December 2022, an Oak Bay resident reported meeting a woman on Facebook and becoming involved with her.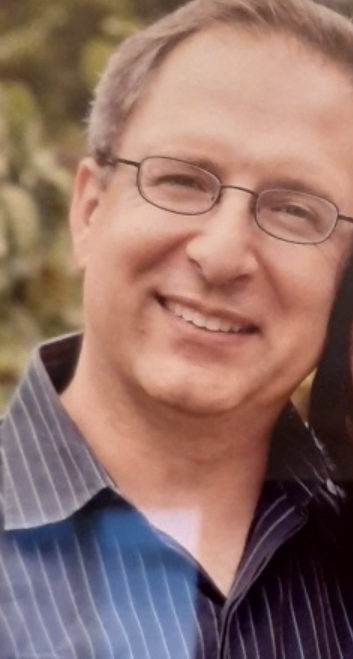 Over time, the unsuspecting Oak Bay resident began receiving requests for money for airline tickets, medical bills, and other miscellaneous expenses from the woman who claimed to reside in southern California. She claimed to be in dire need of funds, explaining that she would have a substantial financial payment soon, but needed funds in advance.
Her narrative was most compelling when she promised to relocate to Canada so she could live with her online suitor if she received the necessary funds.
She then asked for the Oak Bay resident's banking information as the deception continued. As soon as the man refused this demand, she suddenly ceased all communication. It is reported that the victim ended up losing $150,000 after providing considerable money to the scammer in the online dating scam.
Best Ways to Spot This Type of an Online Dating Scam
You probably know what's normal online behavior. Emotions can make it hard to spot an online dating scam. A scammer may be communicating with you if you notice these telltale signs.
1. Fraudulent profiles
The photos on a legitimate online dating profile will typically show the person in different scenarios, as well as one or two that show their whole body – not just their face. Additionally, Facebook and Instagram links can be included.
2. Fast moving relationships
Those who engage in online dating scams want to act quickly before their targets realize what they're doing. It is for this reason that they try to gain your trust from the get go.
Here are a few common approaches for online dating scams:
It doesn't take them long to profess their love
You are asked to marry them
You are promised to meet again
Don't send a gift card or transfer money to your online love interest if they ask for it. While remaining anonymous, these methods allow you to get cash quickly. Additionally, it is difficult to reverse the transactions.
4. Communicating outside the dating site
The following safety features are available on many online dating sites to prevent online dating scams:
Using a dating site doesn't require an exchange of phone numbers
If they receive inappropriate messages or encounter offensive individuals, they can report them
Conversations within the app can be tracked
You may lose those safety measures if a scammer asks you to leave the dating site and continue to communicate over text message or another type of communication. In addition, the offender of an online dating scam will have your phone number, making it harder to stop communicating.
5. A promise to visit, then a cancellation
Typically, scammers will conceal their identities when carrying out an online dating scam. Taking your money is their one goal, so they don't want to be found out once they've done it.
By promising to come and visit you, you won't question their identity. There is a possibility that they may ask you to pay for their plane tickets or other expenses associated with their travel.

Tips to Avoid Online Dating Scams
It is not uncommon for victims to lose money as a result of online dating scams. Crime has even been committed by victims in some cases.
Emotional costs can be as significant as financial costs. When someone you trust scams you, you may feel devastated, heartbroken, or embarrassed.
The reason why online dating scams need to be avoided is because of this.
Don't rush: You should take your time when meeting a new person. The sole purpose of scammers is to get your money as quickly as possible.
Secure your details: Be cautious when sharing logins, passwords, and bank details with people you've met online.
Suspect everything: Although it doesn't seem logical, you should always be suspicious of online dating sites, especially when somebody asks for money.
Let others know about it: Telling someone you trust is a good idea, even if you don't want to spill all your secrets. Don't allow scammers to alienate you from people you trust by not telling them who you're talking to.
Don't let excuses fool you: It may be an indication that someone you've been talking to online is a scammer if they refuse to meet in person.
Don't leave the app or website: In an attempt to avoid being reported to online dating websites, scammers often try to convince victims to use alternative communication channels.
Final Words
There is a real concern about online dating scams. There will be an increase in the number of cybercriminals stealing and utilizing personal information as more and more hackers gain access to it. 
People can be vulnerable on online dating apps. Because many people are open to building relationships and committing to them, romance scammers take advantage of this. While using dating apps and websites, you should remain vigilant. You should be wary of potential love interests who request money.